After dragging the construction of this dress out for an insane amount of time, I can now say, it is done. I kept adding to this dress. I will not add to it anymore.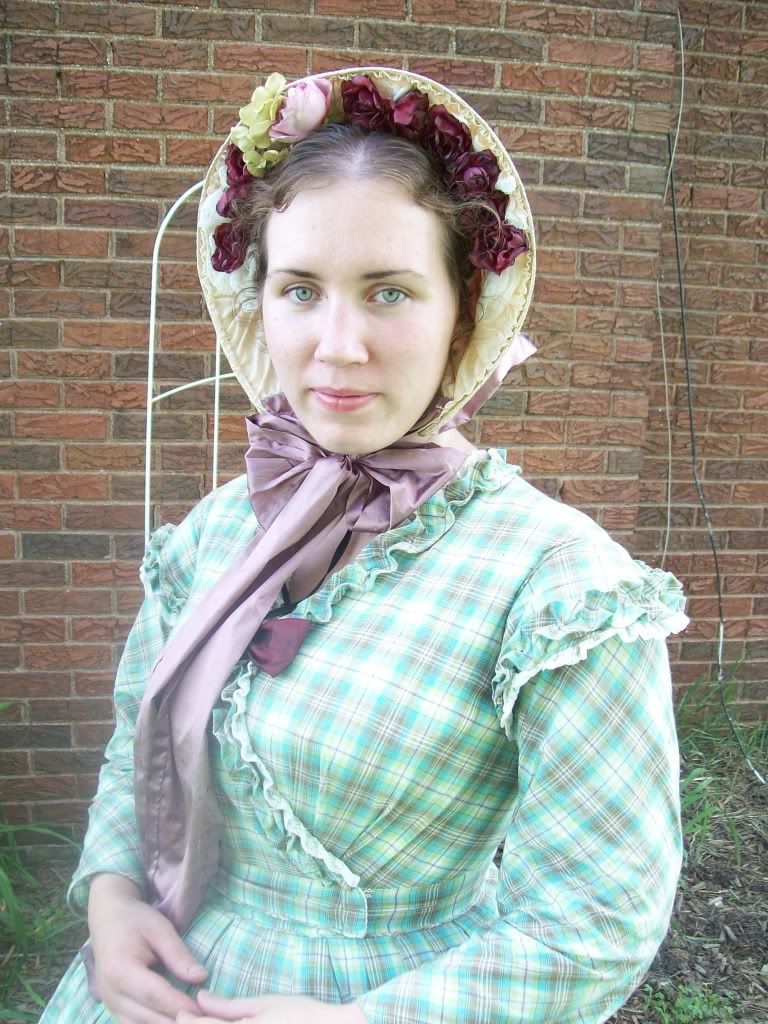 I enjoyed making the variation of the crossover style bodice, and the nice V-neck is cool for hot weather. I had the opportunity to wear this dress for the first time today and although I speculated that some stain or spillage catastrophe would befall it, I escaped with merely a few mud smears, banana mash, and strawberry milkshake sopped into my right sleeve. Oh, and a lot of sweat. It was hot today.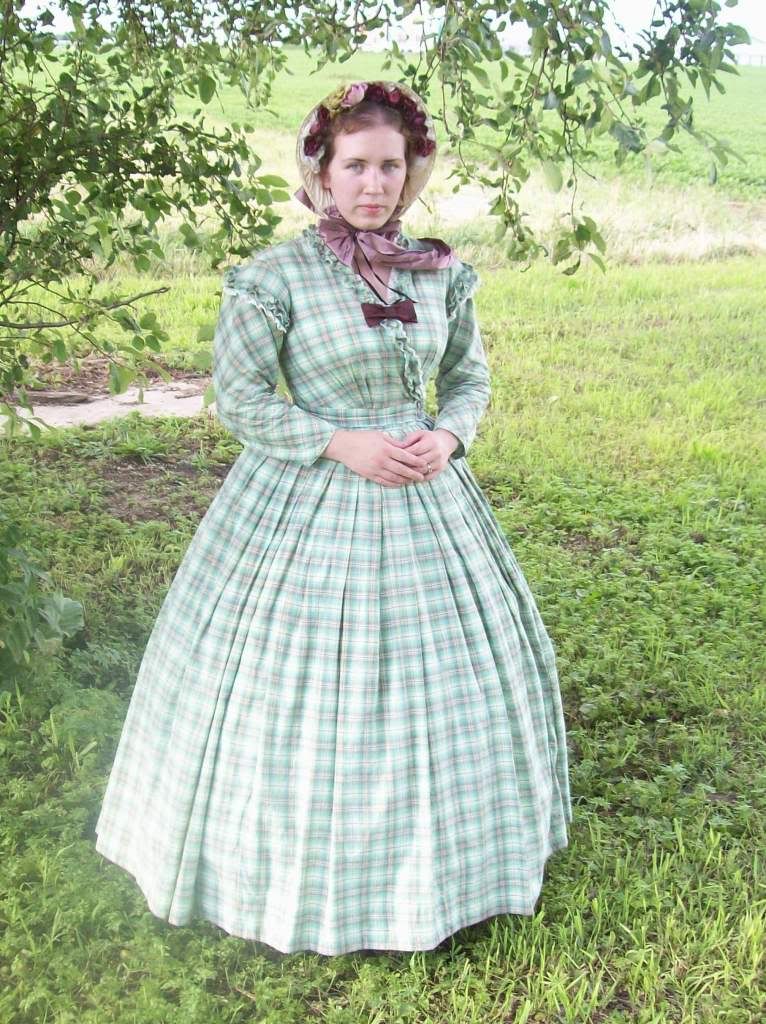 David took these be-mud-smeared, be-banana-mashed and be-strawberry-milkshake-sopped pictures when we got home. Thus the strained and wilted look of all of them. Did I mention it was hot today?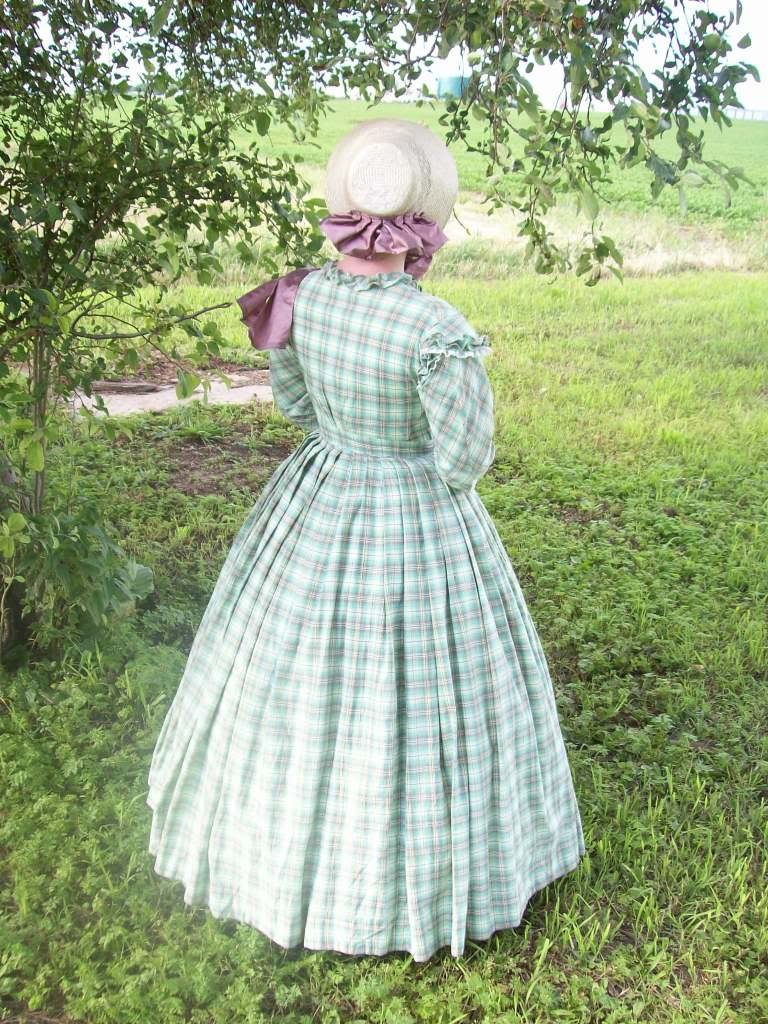 I also finally finished my bonnet so I could wear it with my dress. I actually ended up wearing the bonnet very little. I have decided that I am really not a fashion bonnet girl. I like how they look but I feel so very over done when wearing a fashion bonnet. I am much more comfortable in sunbonnets.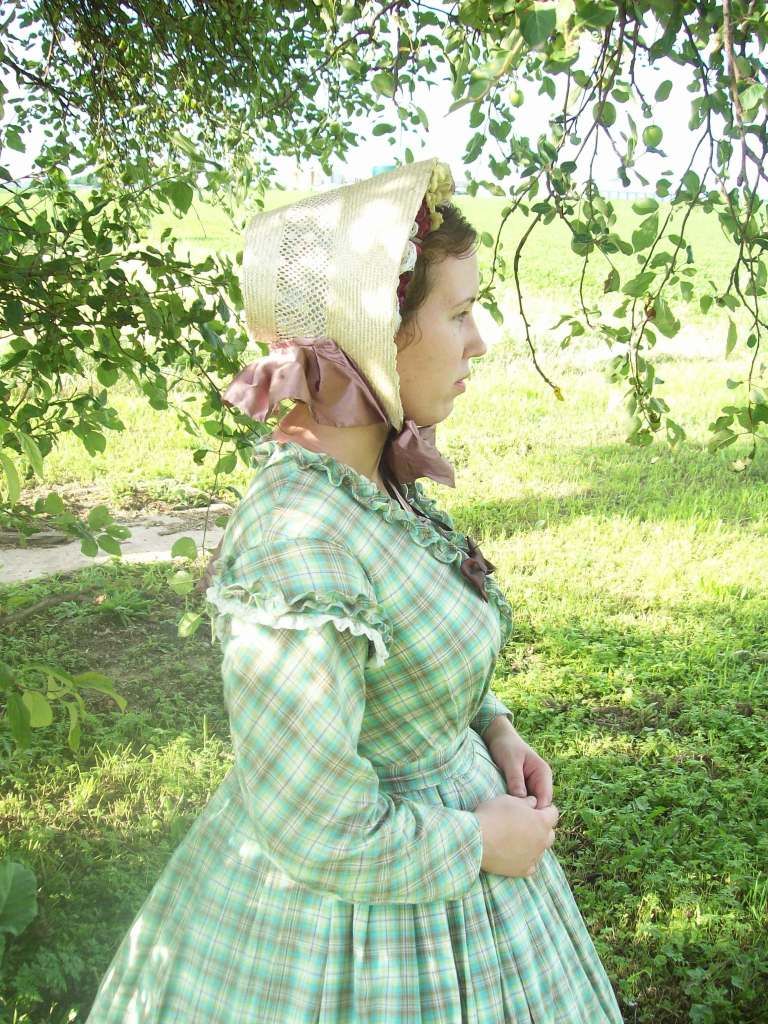 We had a lovely time at the reeanctment despite the heat. I hope to do a full post on it tomorrow! In the meantime, my dress is done! I keep telling myself no more 1860's dresses - this makes #7 for my current wardrobe - but sadly I fell away into temptation and bought 10 yards of a pink printed cotton fabric over the weekend. I couldn't help myself. It was only about $4 for all of it at the thrift shop. I also have a dress length of a lovely cotton in fall colors that I have been meaning to make up since last fall and another length of blue and white cotton for a wrapper. I think I need to start wearing 1860's styles for everyday to have excuse to make more dresses. :)
I have been out of the mood for reeancting for so long, my passion is coming back with a vengeance!
Stay cool dear ones!
Love,
Sarah