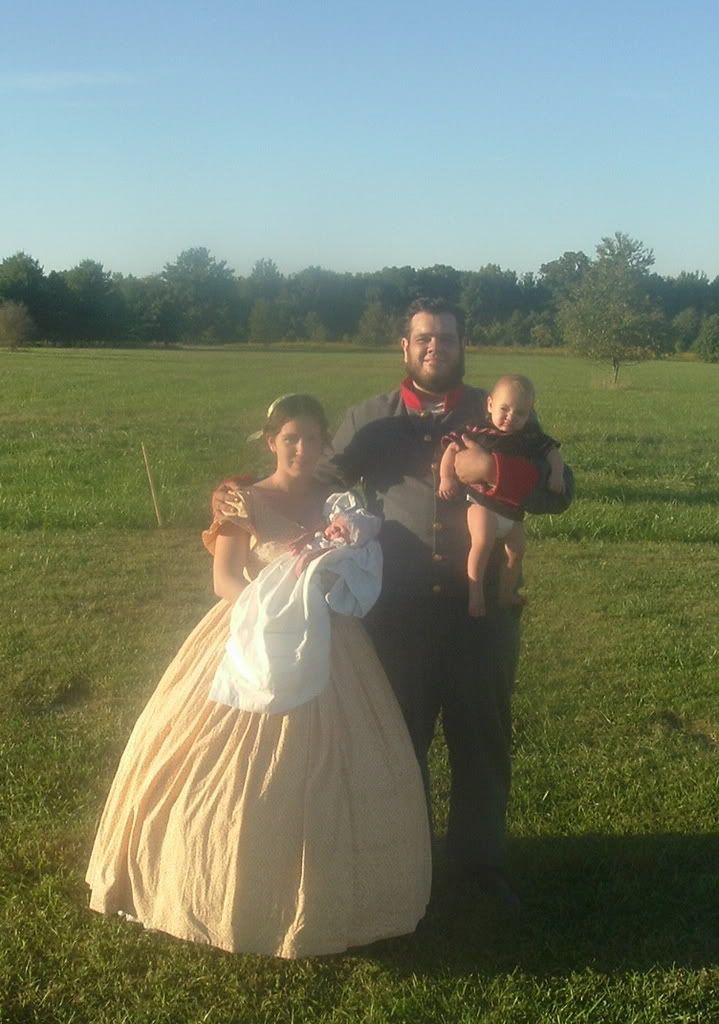 My wee little one is ten days old today and every new day (and night) with him brings such
amazement and wonder. Did I really carry this perfect little boy around inside of me for nine months? He is so much like his father. His toenails are shaped exactly like big D's. His hair is dark like D's, and his hands are perfect matches in miniature.
His brother has pretty much ignored his existence and finds his delight in pulling up on furniture, cabinets, legs and, if I don't keep the bathroom door shut, the toilet and tub! But he has kissed the new baby three times and has not acted jealous or upset so I think both boys will get along very well when they are older. It's hard to believe my sweet baby son is almost a year old and already a big brother!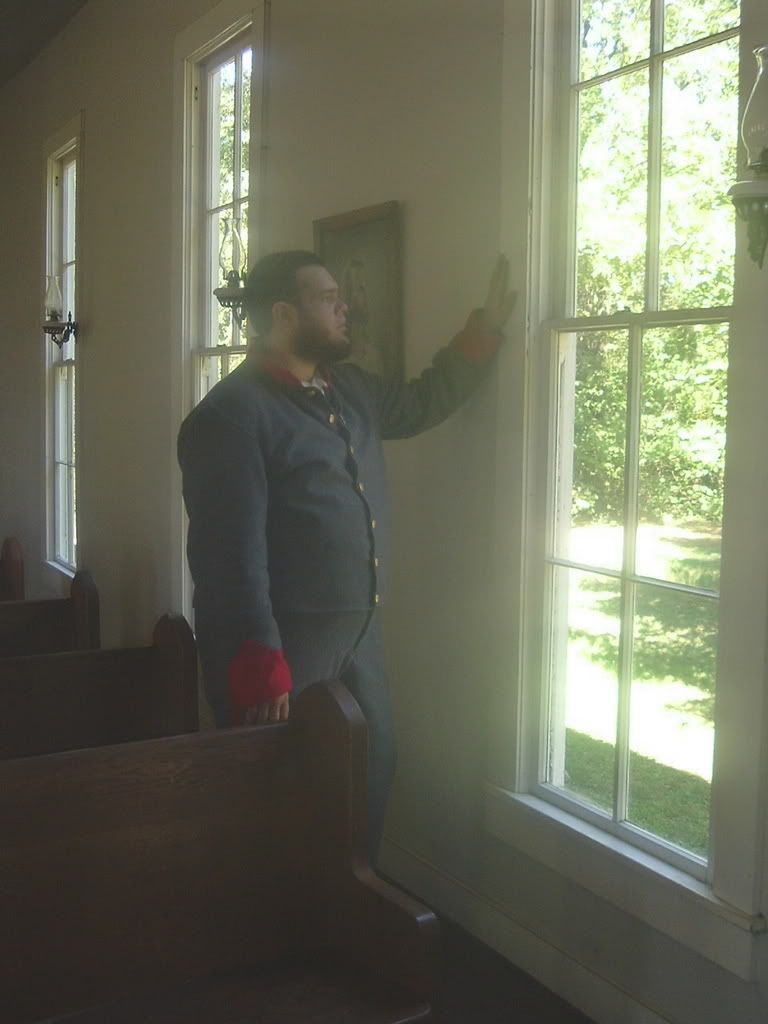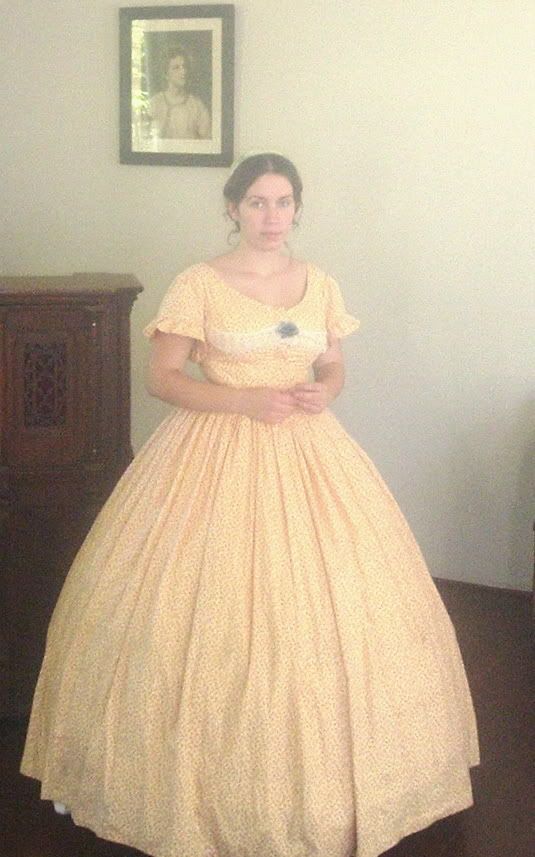 This past weekend D and I took the babies to a Civil War reenactment. We had originally planned to stay the whole weekend but a change of plans allowed us only to go on Saturday for a day trip. The babies were so well behaved and we all had a lot of fun together.

D went last year when I was pregnant with Baby D and I stayed home so he was eager to show me everything. The park is 3,000 acres and covered with beautiful trees, hills, open areas and a large lake. There was a small group of historic buildings constituting a 'town', including an old-fashioned grocery, a church, a schoolhouse and a farmhouse complete with a grape arbor. D and I wandered around the town in the afternoon before and after the battle and later that evening he participated in the night firing with our Southern reenacting group, Chesnut Light Artillery, and we both were able to go to the dance at the red barn, courtesy of a very kind Mr. Tim who watched the babies for us!
I didn't finish the bodices to either of my dresses since I cannot quite yet squeeze into my corset. So, alas, I was a knowing Farb and went corset-less beneath a dress more suited for a teenager. D didn't mind, however, since he had purchased the bolt of fabric my dress was made of.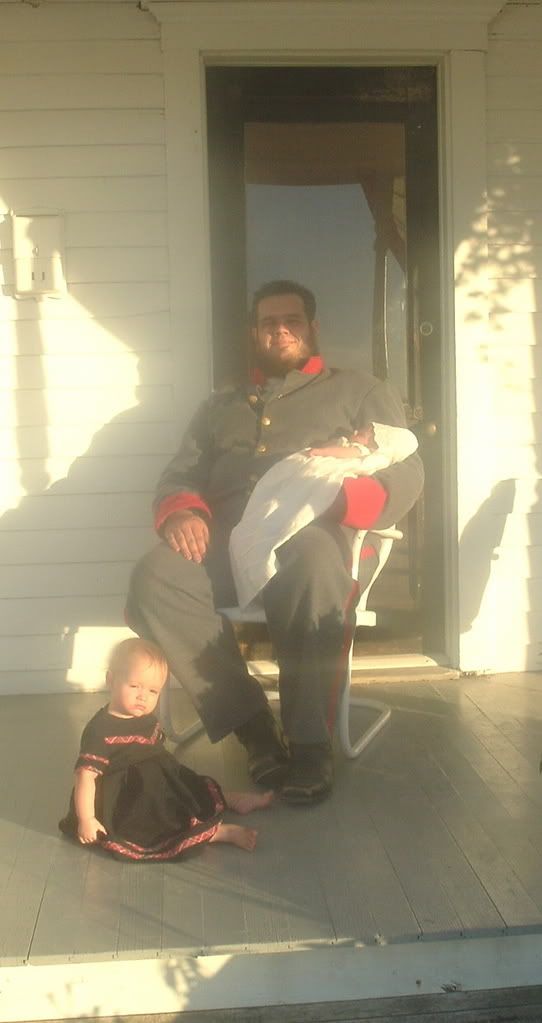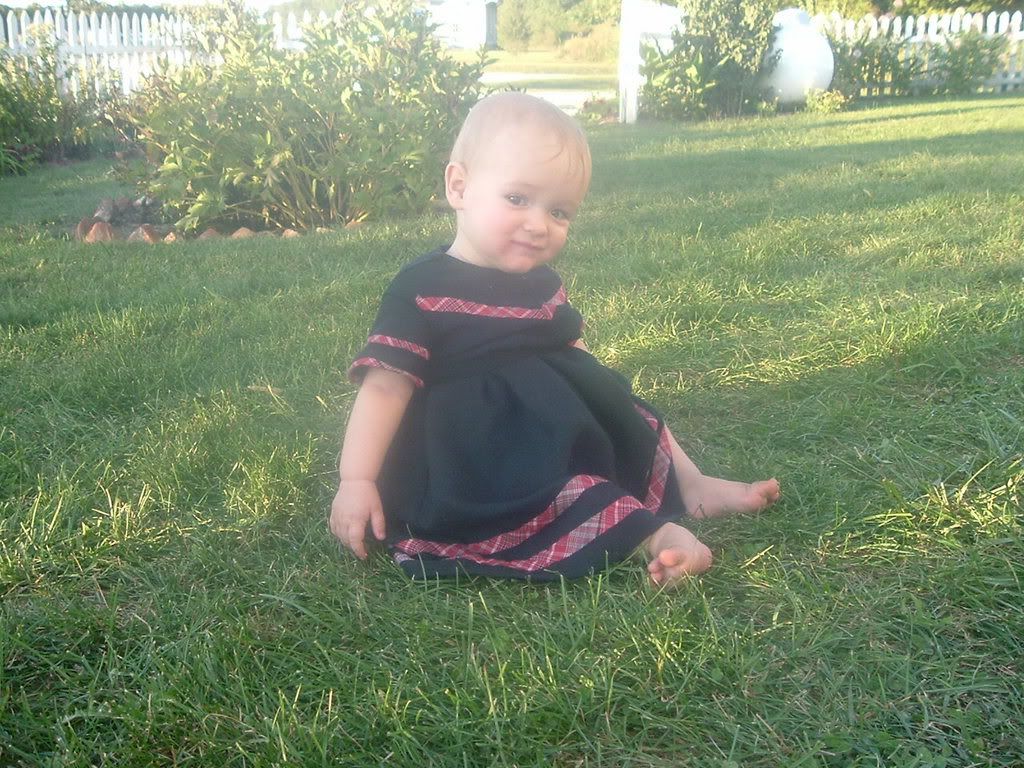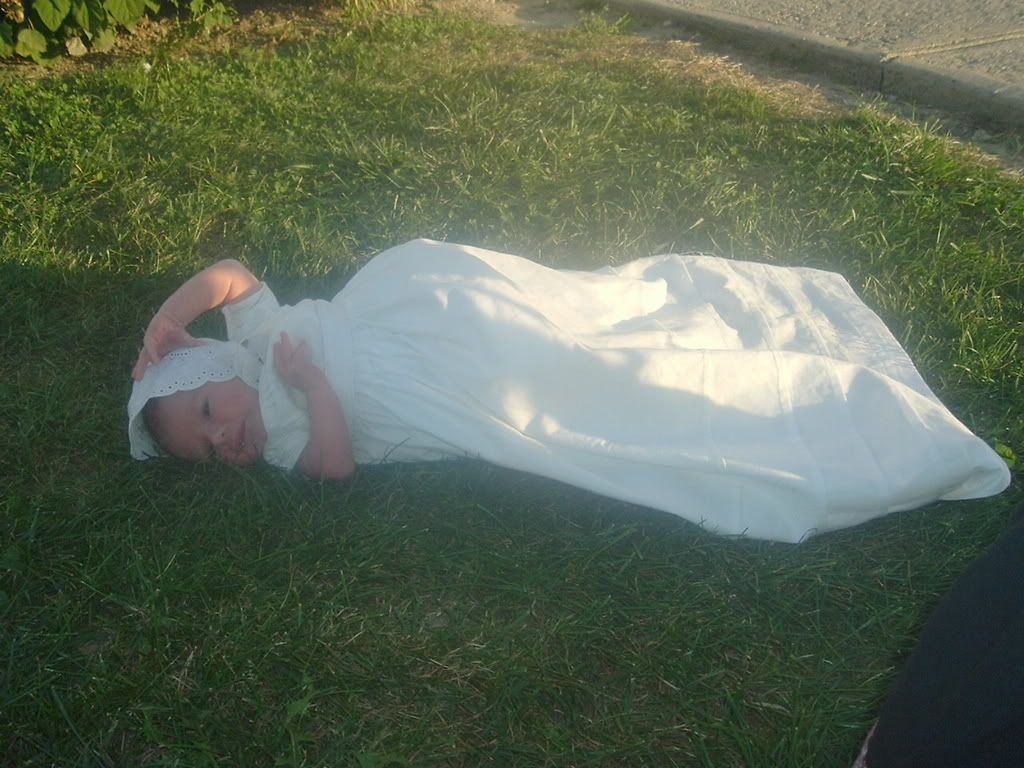 One of the most touching experiences was meeting "The Generals" and Gen. Robert E. Lee came over to where I was sitting with the new baby on purpose to see him and it was a "magic moment" for me. The dusky evening, the camp-fire scented breeze, along with the perfumes of dying grasses, the quiet, tender look on his face as he bent over the sleeping infant was so beautiful. D's most memorable moment was seeing Gen. Thomas Jackson serenely sipping a Miller Lite - he still can't quite get over the oddity of that!