Over at the
Sense and Sensibility
board there have been so many inspiring posts lately by lovely ladies who have made clothing either inspired by vintage garments or from vintage patterns. I am in need of a few new summer dresses, especially since the gowns I wore the last two summes have sadly seen their better days. A few months ago I purchased several patterns intended for summer frocks, including a few of the "Retro" patterns by simplicity. I also have this really amazing 1920's dress pattern from
Past Patterns
that I've been longing to make the past few years!
Anywoo, I pulled out the "Retro 1930's" pattern I got from Jo Anns earlier today along with some purple fabric a friend gave me. I have exactly the right amount of yardage to make the dress and I think with the way the bodice is shaped it will work very well for a pregnant belly this summer. Of course, I probably won't be showing too much either until later this year, but allowance for a pooch is a good thing. :) Better to loose than too tight, revealing every line and roll and wrinkle! LOL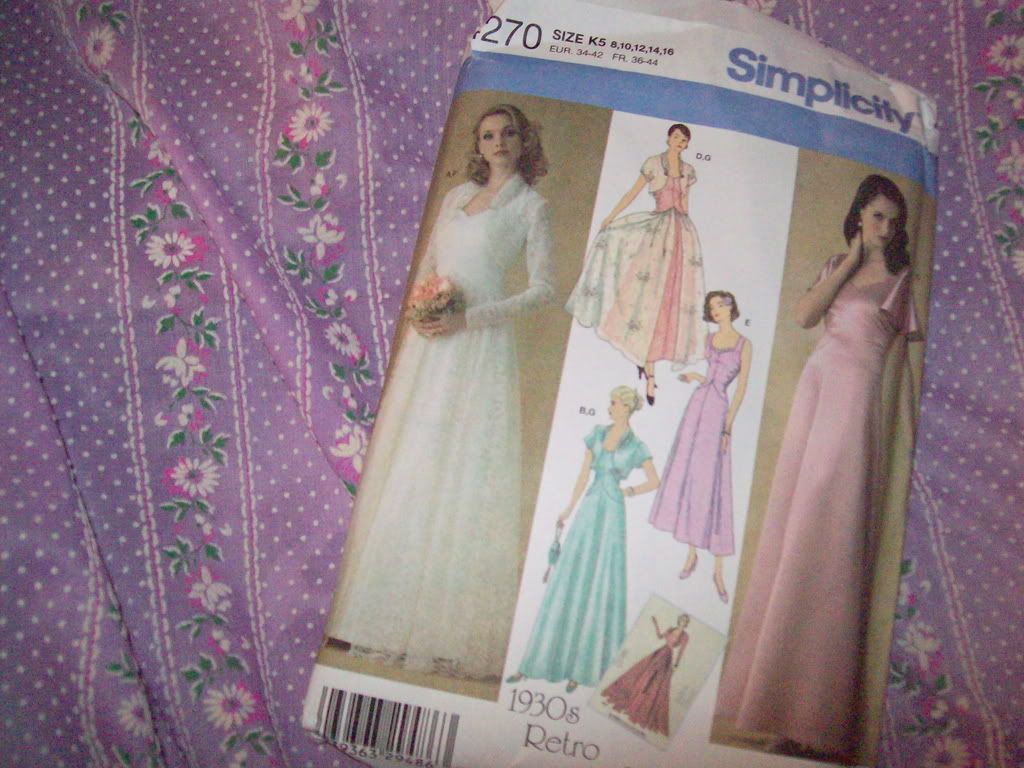 I can't wait to start on the dress and hope to get a lot done tomorrow. I usually don't use patterns as they require so much adjusting and twinking to get them to fit right but hopefully this one won't give me too many problems! If I have enough fabric left over, since I'm thinking about making the shorter, sleeveless dress (View E), I might make the cute little jacket that goes on top.
And also, thanks to Amber at
Fruit of Her Hands
, I have been inspired to make bread again. I usually make a recipe that produces 2 loaves but since David does not eat bread all that much I was always having to throw dried out or molded bread away since it did not get eaten and our freezer is too small to store extra loaves. I found a good looking recipe for a basic bread on Allrecipes that only makes one loaf so I tried it today and am really excited about how it came out! It was quick and easy to make and the smells were so good while it was rising and baking!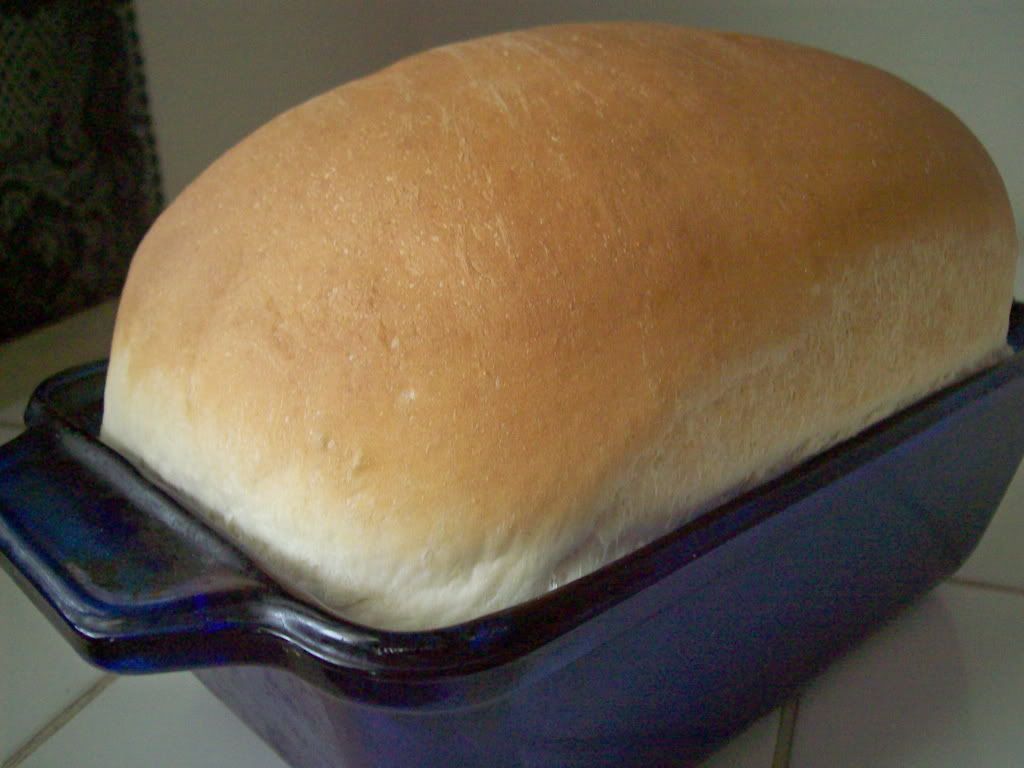 Finally, I got to see the new baby for the first time this past week. I had had an ultrasound scheduled with my doctor for earlier this week but when I returned home from our reenactment on Sunday a message awaited me on the answering machine, informing me that my doctor had been in a serious motorcylcle accident and it was uncertain as to when he would be able to see his patients again. The doctor who is taking over for him while he recovers I have yet to meet - I hope I will like him better than the original. I had my sonogram at the hospital I plan to deliver at and to my relief the wee one showed up right away on the screen, it's little heart just beating away! It measured exactly at 10 weeks of age so that is a bit earlier than I had thought but I am relieved it is all right and excited that my new due date in late January is just 2 days after my brother's birthday.
I must go rescue a baby who keeps climbing into his brothers crib. I found him today standing on top of his dresser, having pulled from the wall a plaster mold I had made of his and Judah's wee feet back in December and thrown it on the floor! Luckily it did not break, but I must now break HIM of his climbing habit. Unsafe, indeed.
Love,
Sarah