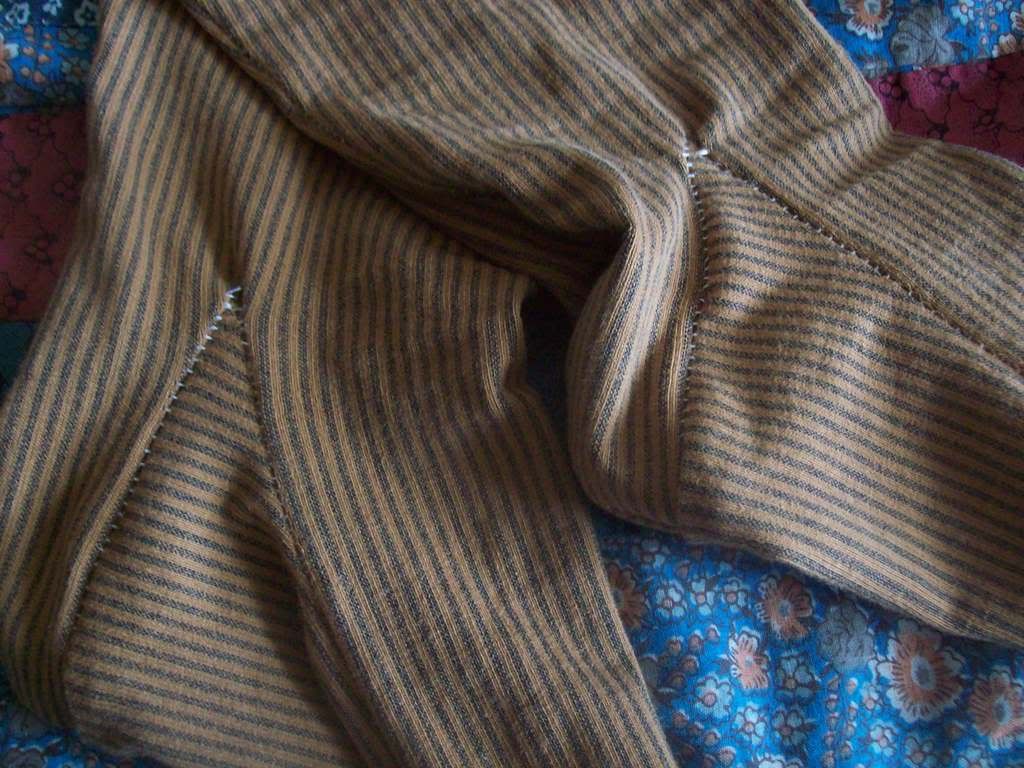 I intended to finish my new drawers today (and still do intend, alas!) but after stitching the hems and tucks and trying feverishly to press the chronic wrinkles out of the tops of them I gave up, washed the separate legs over again and am now hoping their second cycle in the dryer will help relieve some of those dratted wrinkles. (NEVER wash an entire twenty-five yards of muslin and dry it all at once. It will twist and become terribly wrinkled in the twisted places. Plus it will make your washing machine hum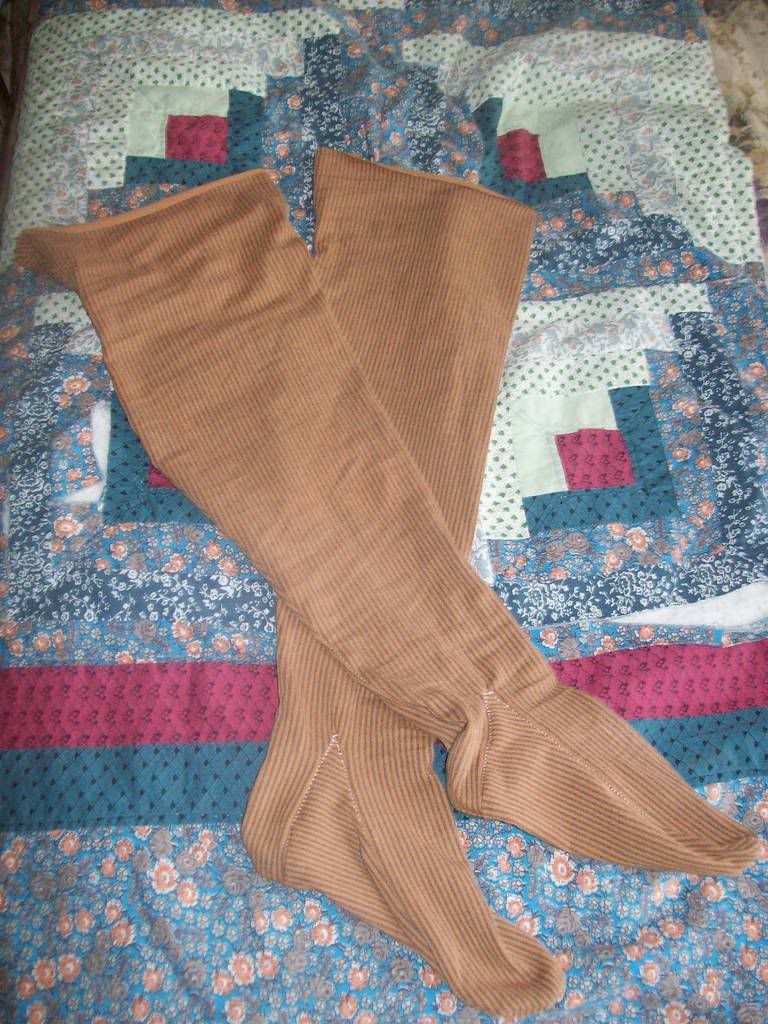 strangely and then galloop strangely.) So this afternoon I got out my new
Kannik's Korner
stocking pattern and decided to make a trial pair, to see how they would fit and feel.

What can I say? The stockings went together with incredible simplicity and ease. After ascertaining that I was not really any particular size I followed the instructions on how to create my own custom stocking pattern. The finished stockings fit exactly right and are so comfortable. Bravo, pattern!

My material was an old cotton knit dress. It was a thing of hideous aspect but I saved it faithfully knowing I could use it for SOMETHING and it came in quite handy. Mustard-brown and black stripe. I used to wear it with a dark blue quilted vest, back when I was Weird and Trying To Be Different in my late teens. I sewed the stockings with a small zig zag on the machine, as the pattern instructed for machine stitching and I sewed the very corners of the sole by hand.

Obviously, I need to improve my skill in that area. There are some small puckers. But I will learn.

I could only make these just above knee length since my dress wasn't long enough to make the thigh-high stockings. Well, next pair I make I'll have enough to make them that long. I will still need garters, I think, but these fit so much better than the standard old white stocking that sutlers sell. Plus I think they are Very Cool and would make a snazzy addition to a modern outfit.
I'm going to see if I can use the same custom instructions to make patterns for David and the babies. Never again will I buy another stocking for living history purposes. I have found my sock destiny.
Love,
Sarah