And so, we are back. Actually, we have been back for a day or so now but I have been too tired to update my blog and very busy with the ever-increasing piles of after-event laundry. It's amazing how filthy two small boys can get their clothes. Mostly everything is done now and the little white undies and small dresses are hanging up to dry in the sunshine and breeze. It was a beautiful event and a wonderful weekend. The park in Galesburg has always been one of the prettiest reenacting spots I've been to with the large lake, grasses, trees, hills and winding paths o'er meadows of bloom. Quaint wooden bridges crisscrossing creeks that feed into the lake. Plenty of sweet places to sit and rest and hide away with a Beloved One. Also, plenty of wonderful paths and roadways for wee feet to follow and fill a certain little man with great ecstasy of exploration and freedrom. Or, what he considers freedom, anyway. :)
Sadly, this year the event was very small. Only a handful of Civil War reenactors attended, and over on the other side of the park where the rondevue was held there were less attendees than formerly and less vendors of wares. I do not understand why, but after the years I've been involved in the hobby there does seem to be a cycle to different events. When I started out, Billie Creek Village in Indiana was the big event to go to every year. Now, that event is dying if not already dead by now. It seems the new up-and-coming event around here is at the Vermillion county park in east central IL, which will be held next month. Poor Galesburg. I hope it sees a new day again.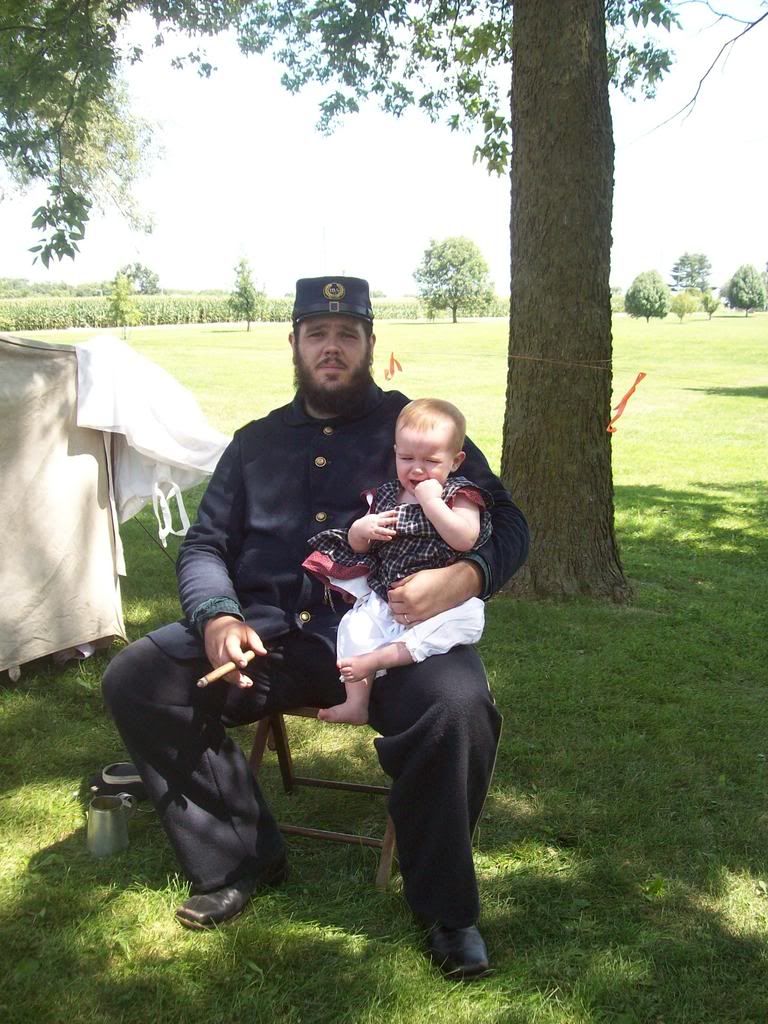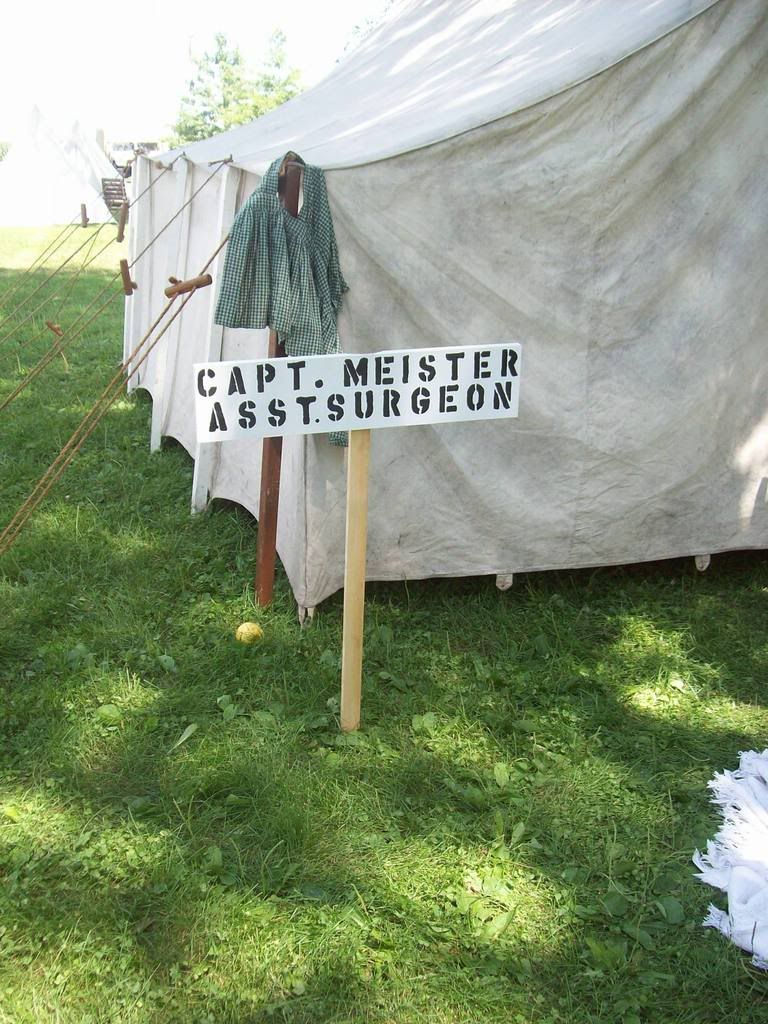 Judah did not have a very good time of it since he was running a slight fever and getting molars. After his waking up Saturday night and screaming non stop we decided to leave early and take him home. We were disappointed to leave early but the comfort of the little one was of prime importance and it was very cold at night. We need to make some rope beds before our next event to keep everyone up off of the ground!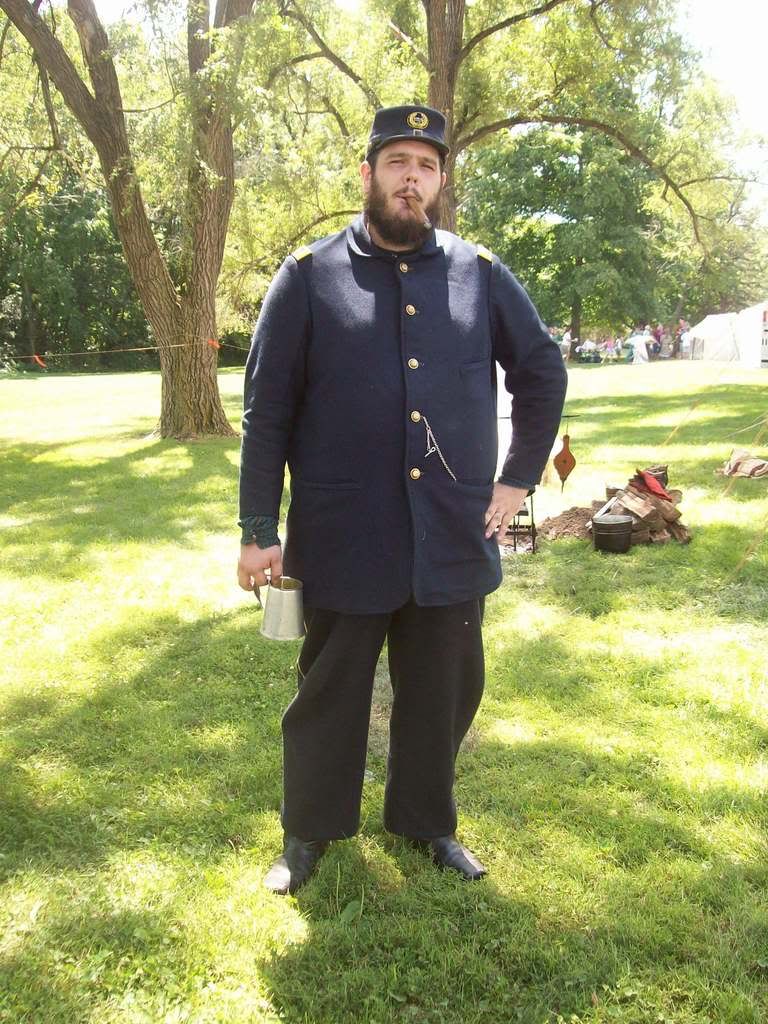 I didn't take that many pictures since I had the opportunity to meet and visit with some lovely ladies, including meeting a few ladies from the Sewing Academy! I planned to take more pictures Sunday but, alas, since we came home early was not able to do so. Even so, it was a lot of fun and so much nicer than Jacksonville!

Love,
Sarah