The new 1860's corset is finished. Almost, that is. I want to add some reinforcement stitching on the outside of the corset at the points of the gussets, but I can do that whenever. For bodice fitting purposes, at least, the corset is wearable.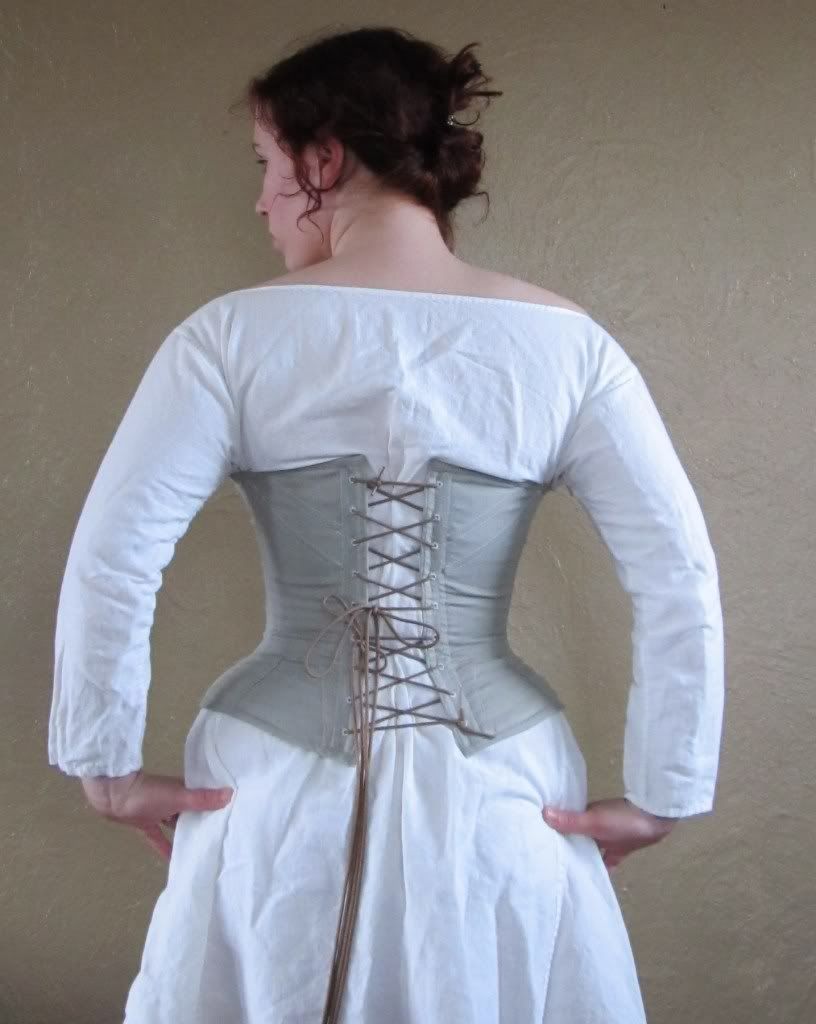 I like it - it's comfortable - but it definitely is giving a different shape than my last corset. More - what shall we say - choppy? There's the waist. Then POUF! - there's the bust! And POUF! - there's the hips! It will take some getting used to. I hope it works with my old dresses. I haven't tried one on yet to know for sure, but I *really* hope I don't have to sit down and do alterations to all my dresses. . .I detest alterations!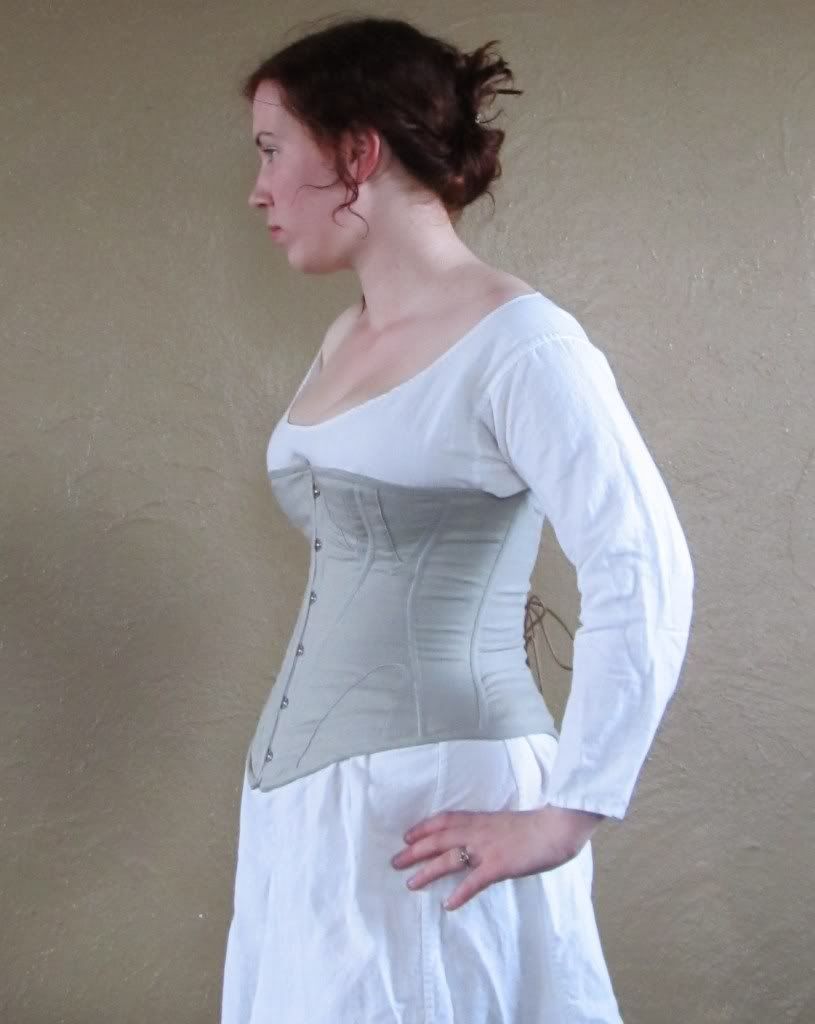 On to happy fitting days ahead, and progress on the Gray Silk Ballgown. :) Oh, and sorry for the medieval shift making yet another appearance in an era it does not belong in, but I need to make new 1860's chemises as the yoked ones I have do NOT work with this corset. So, for now, it will suffice.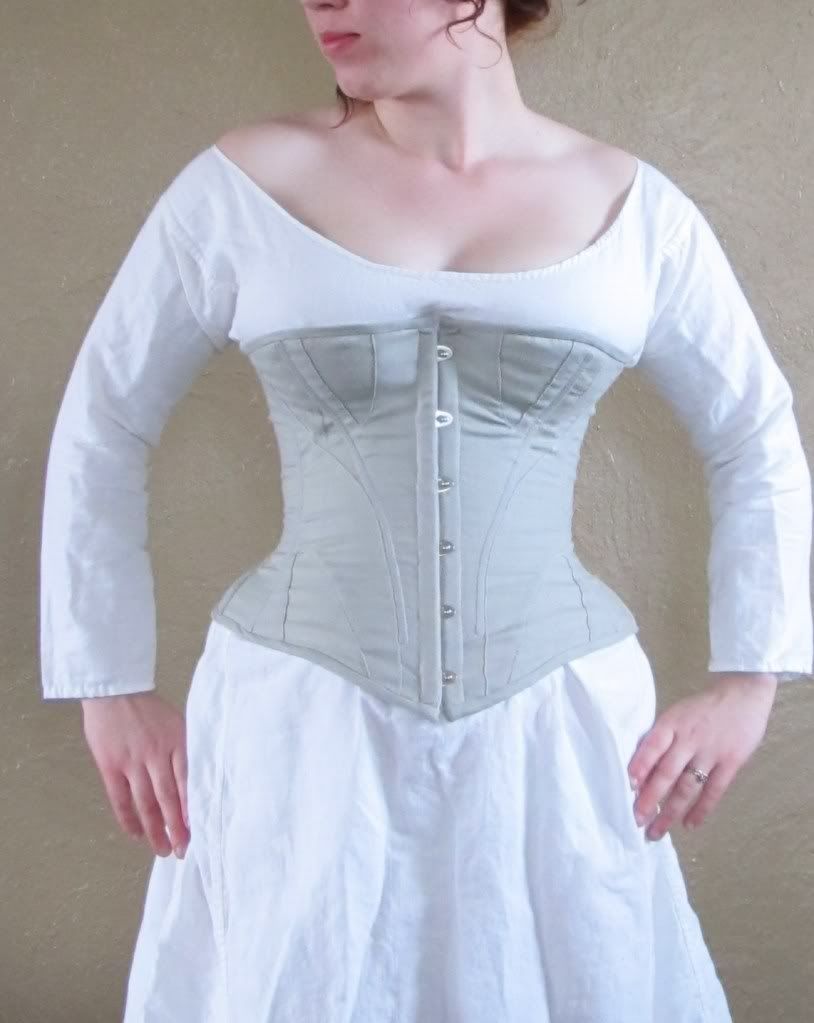 Sarah