We have a reenactment in Freeport, IL this weekend. Technically, it's NOT a reenactment, but a steam-engine fair or some such thing. I have never been. But David has always wanted to go and help his artillery unit rob a train, which is apparently what they do at Freeport. I'm not even going to attempt to try to reconcile South Carolina Artillery home guard with a robbery of a northern Illinois steam train. This is just a "fun" event, not necessarily an "authentic" event. Obviously.
I wanted to make up my striped semi sheer for this weekend so I started the new dress on Tuesday. It still lacks hook and eyes and I have to baste the bodice and skirt together, but hey, I've got a few hours. And we might not even go up til tomorrow morning on account of it supposed to storm this evening.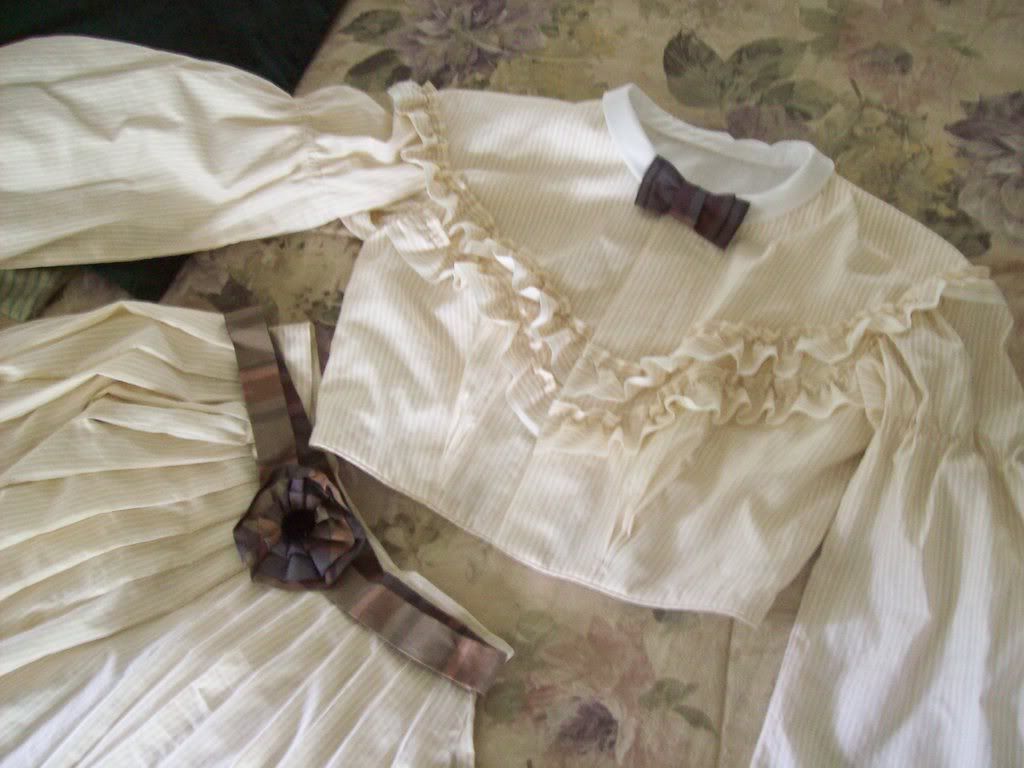 It was easy to put together. There is nothing interesting to say about it. Even though it came out exactly as I wanted it to, it was not thrilling to me to see it come together. At last I discovered the reason. It looks exactly like every other adult style CW dress I've ever made. I said so to David last evening and he shrugged and suggested,

"Why don't you make one in a different style?"

"But I can't!" I wailed. "This IS the style!"

I did use a new lining material for this one. I usually use white cotton for lining my bodices and this time I got something called "drapery lining" from Wal Mart. It is 100% cotton and has a very tight weave and is rather stiff, compared to plain muslin. I loved how it worked for lining the bodice and I used the leftovers to make a new set of under sleeves to go with the new dress. I love the crispness of the fabric!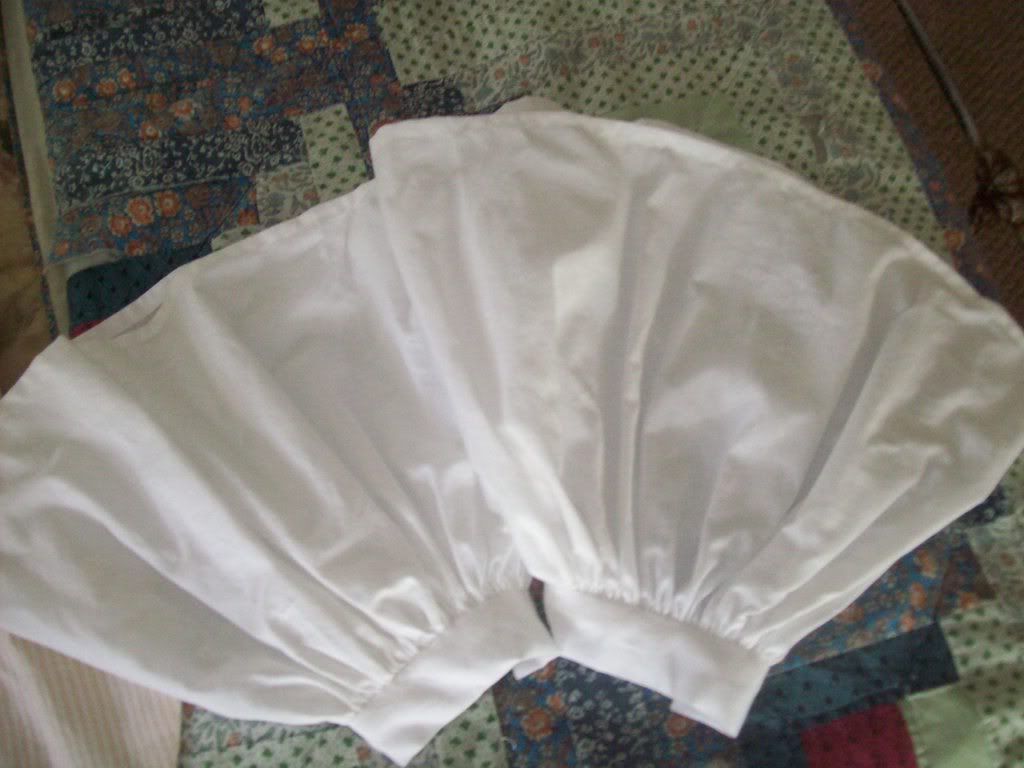 I made trim applied to the bodice in a wide, shallow V shape. On reflection, I ought to have made the neckline V as well, to echo the V trimming. Oh well. I'd like to make more of this ruching to put on the sleeves, where they are gathered, but I haven't done it yet. If I have time I will do that before we go to Freeport. If not, I'll get it done before Galesburg, our next event which is a few weeks away.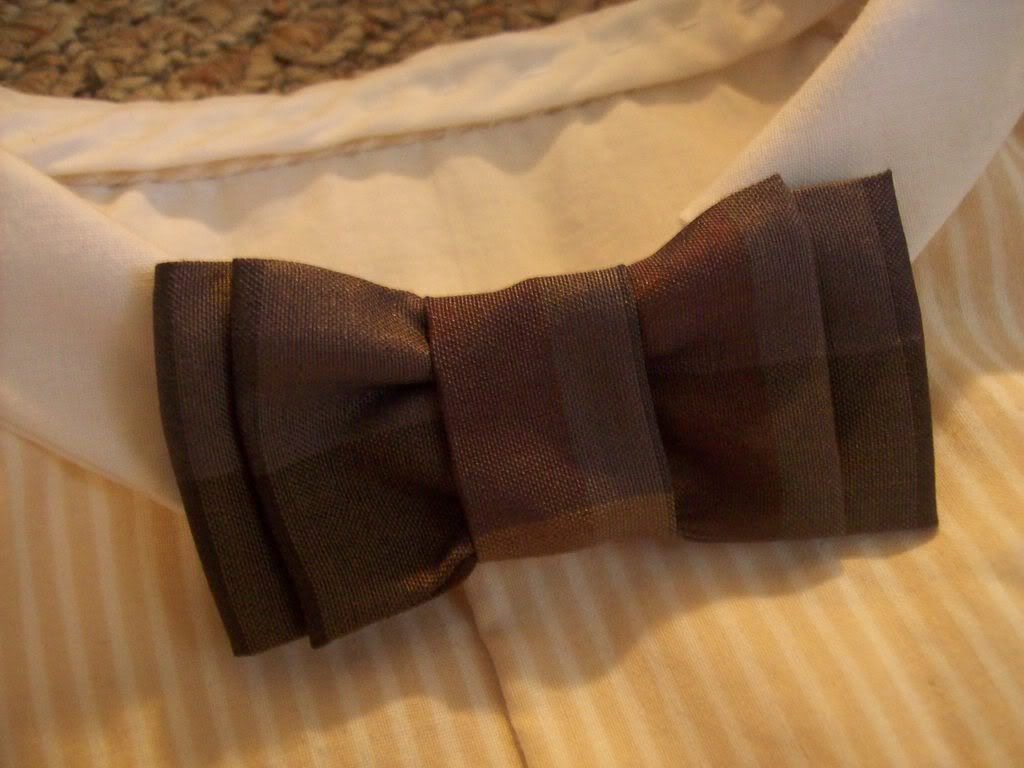 For details, I made a plain white cotton collar, a silk bow made out of scraps left over from my silk dress and I also plan on using the belt I made to go with my silk dress for this one. I would like to make another bow/belt set in dark green silk but until I get the silk to make that, these will work nicely.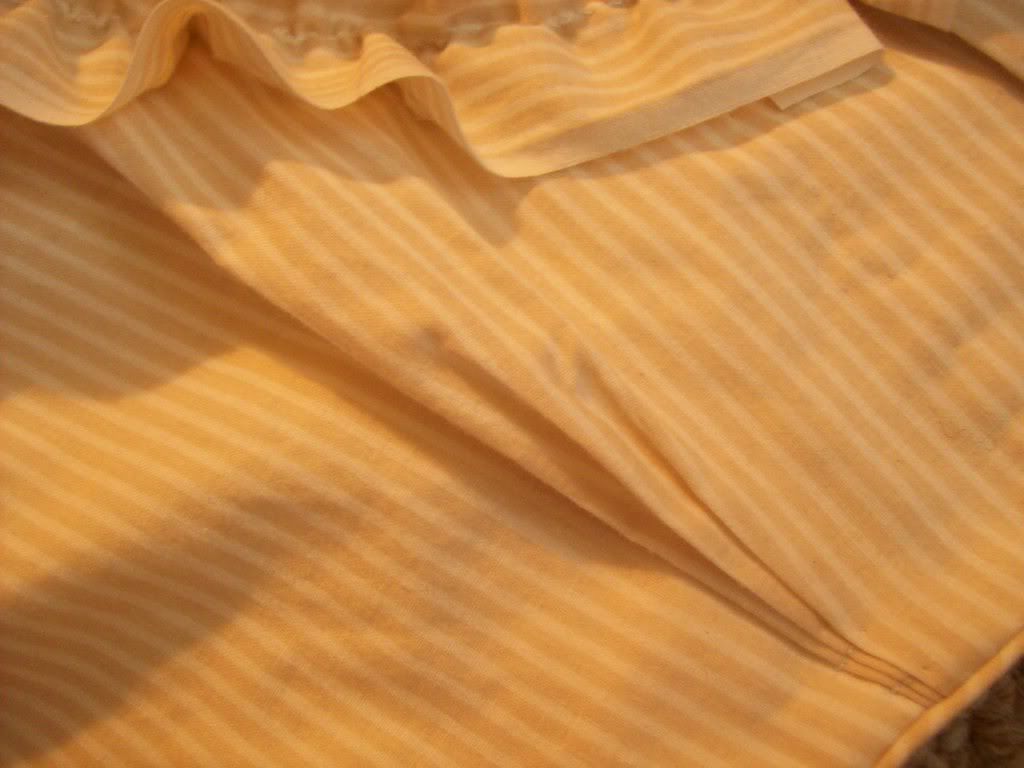 In a break from my sewing, yesterday I made a zuchinni cake. Zuchinni cake is something that goes back into my earliest remembrances of childhood. My mother used to make them, iced prettily with cream cheese icing and set beautifully on her wooden cake stand with the domed glass top. I believe she got her recipe from one of our landlords when we lived in Connecticut, many years ago. She shared the recipe with me and now my own children have been enjoying this delicious, moist cake! For anyone interested, here is the recipe:

3 eggs
2 cups white sugar
1 cup oil
Beat together
3 cups flour
1 tsp. each salt, baking powder, baking soda, cinnamon
1/2 tsp. nutmeg
1/8 cloves
2 cups shredded zucchini
1/4 milk
1 tsp. vanilla
Add to above mixture
stir in 1 cup walnuts (which I never do)
pour into bundt pan well greased and floured bake @ 350 for 60-70 minutes.
Cream cheese frosting
2 cups confectionary sugar
1 3oz. package of cream cheese
1 tablespoon milk
1 tsp. vanilla
Beat together!!!
Love,
Sarah