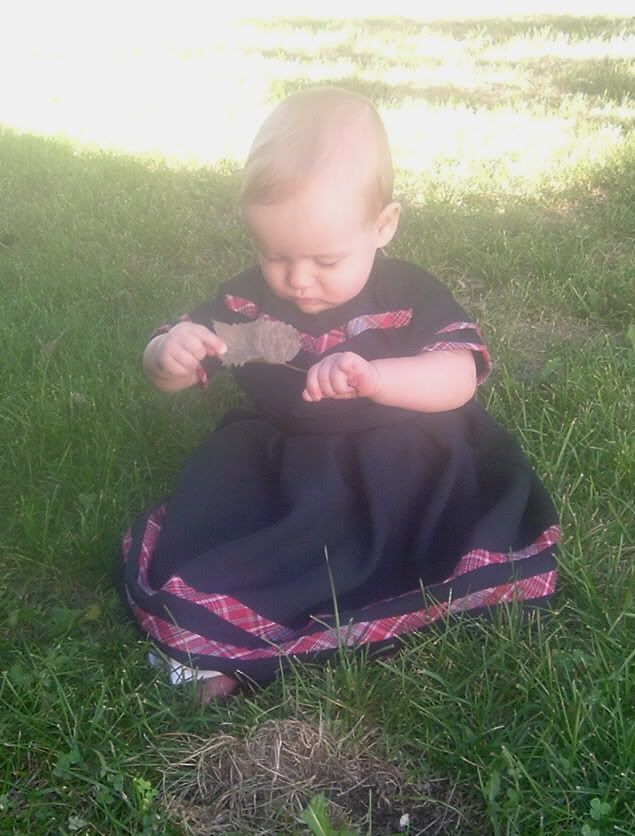 I don't think I'm going to get all the sewing projects done that I wanted to get done this week! I still have a coat of some sort to make for Baby D, drawers for both babies, and a hood for Baby D. And I must finish up both of their cotton "Saturday" dresses. Baby D's is a small blue/black/white check and J's is the fabric posted below.
Anyway, I thought I at least could post some pictures of their Sunday dresses since it's been a while since I had a post about sewing. When I tried Baby D's dress on him today I discovered it is a little long so I will need to shorten it with a tuck or two before our event. Luckily, with J's dress I don't need to worry about THAT problem. I love making long baby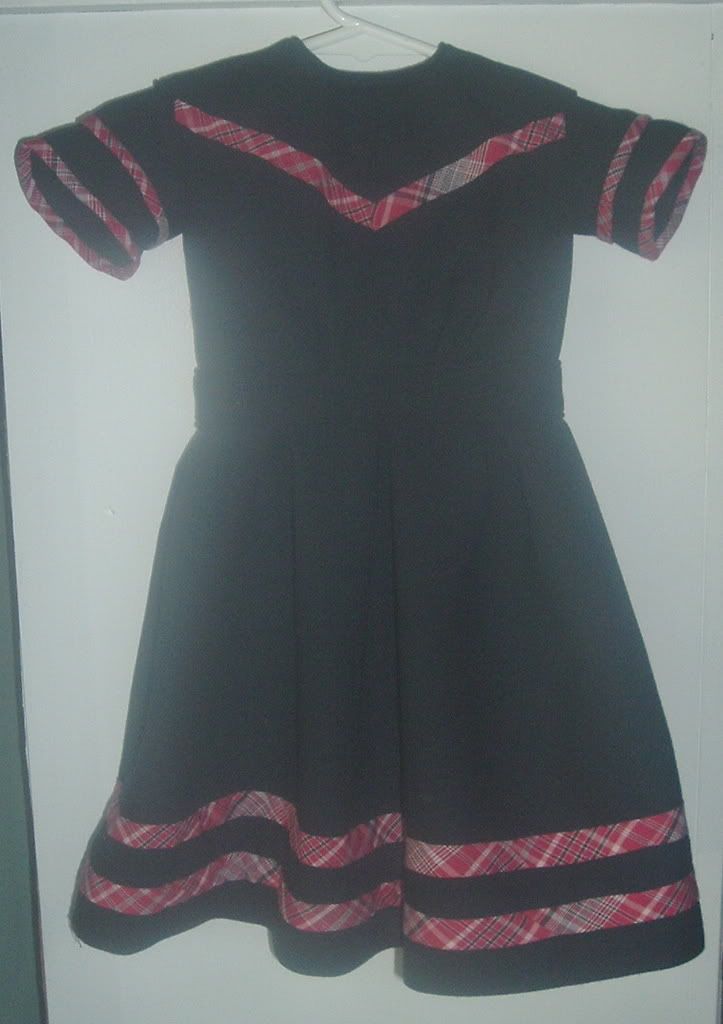 dresses! They just take so much more material that an older babies dress. The only thing I need to worry about there is making sure whoever holds him while he is wearing it does not stand too close to a fire!
Here are some details about each one:
Baby D's dress:
I made this dress out of some lightweight dark blue wool I had left over from a different project. At least, I thought it was lightweight until I made this dress out of it! I don't think I could have used a heavier wool and still gotten away with making a dress this small because the weight factor of the wool seems to increase drastically when used on a small scale. The dress was made taking different features from children's dresses found in the 1850's and 1860's section of The Wisconsin Historical Museum site.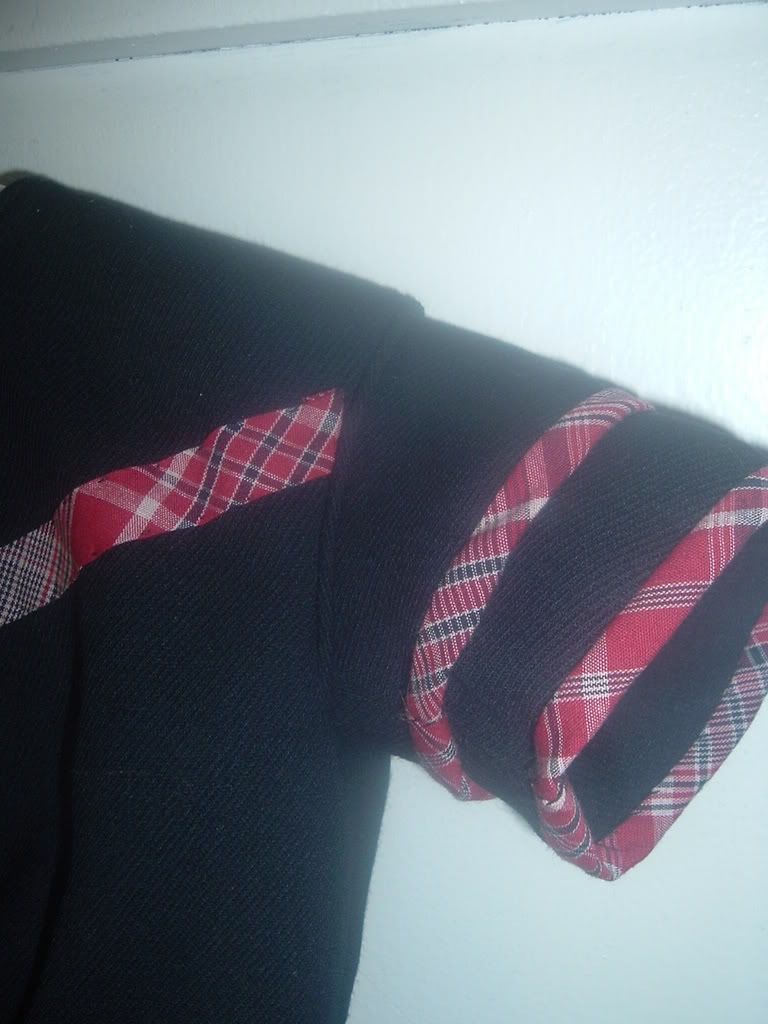 (
http://www.wisconsinhistory.org/
)
It has a jewel neckline, double short sleeves, a pleated skirt and tucks in the bodice to create a little shaping. The waistband is 1" wide and finished with self fabric piping, as are the arm scyes and neckline. I originally wanted to make this dress with long sleeves but found coat sleeves, in this fabric, on this scale, really hard to make plus the baby did not like having his arms covered. So I simply cut off the coat sleeve to make it shorter and that was the bottom layer of the double sleeves.
I used some red plaid cotton cut on the bias to trim the dress at the sleeves, bodice and hem. I still think the wool is really dark and sober but at least the color livens it up a little.
Baby J's Dress: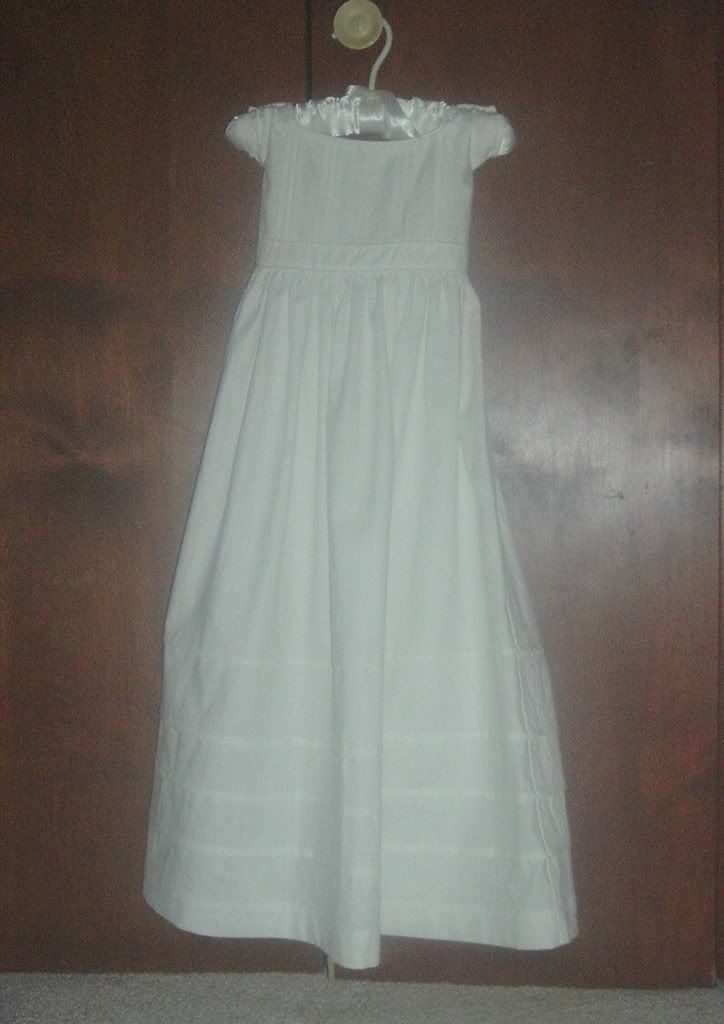 This dress was a lot of fun to make. It is based on a gown from the Wisconsin Historical Museum site that also has short sleeves and a tucked and lace-trimmed bodice. The gown I was using as my inspiration had more tucks on the bodice and no tucks on the skirt, so I compromised and made tucks on the skirt and not so many on the bodice. (besides, I ran out of room on the bodice to make more tucks!)
The sleeves are set in raglan-style and are drawn at the top with a cord threaded through a tuck. A lady had posted an original gown that had a tuck and cord on the sleeves on Mrs. Clark's Sewing Academy Site (http://thesewingacademy.org) so I decided to try that out on this dress. I don't know if what I did is the way the original dress had this done, but I couldn't tell from the pictures so I guess-timated. I'm happy with how they look anyhow.
This gown was made from an old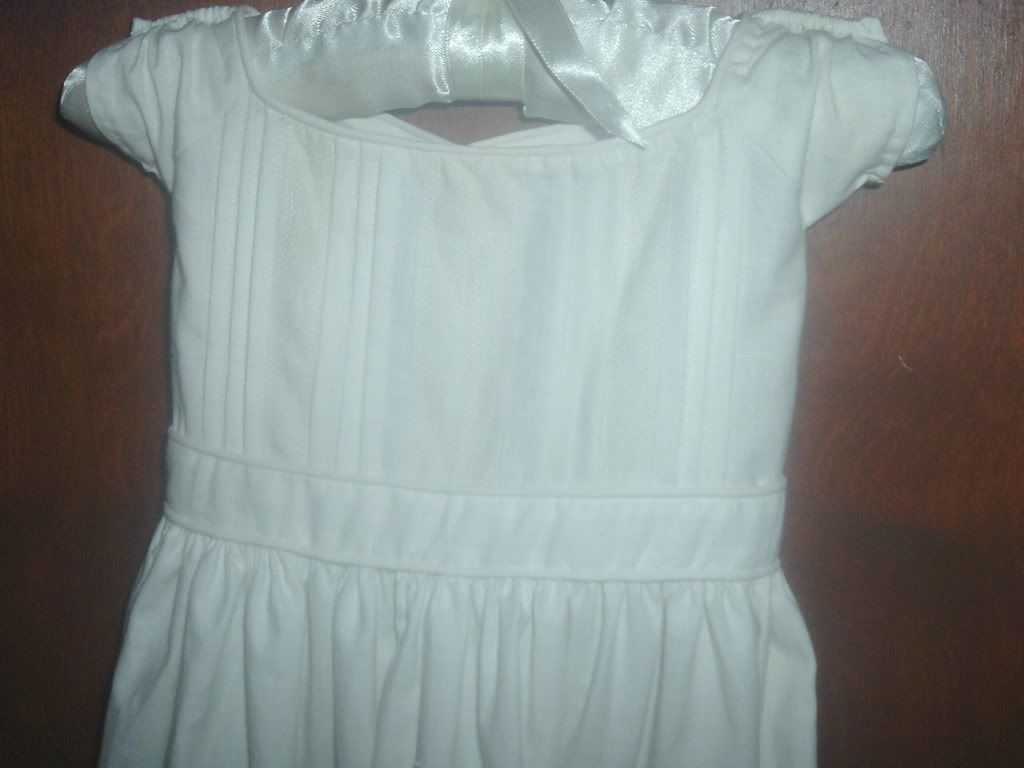 100% cotton white sheet. Some parts had rust-colored specks on it so I had to cut around those but was able, in the end, to get the entire dress out of the one sheet.