I was very happy with the progress I made on the dresses today, in-between playing with my sweet wee ones and putting the drawers back in my sewing desk that the baby decided to take out and empty, and hunting high and low for my spool of white thread that the said baby made off with and deceptively Hid from me. He prefers real things to toys. After all, they are more interesting. It is very interesting to unroll thread from a spool, undoubtedly!
The skirts were easy to set on. I used a full width of the 60" wide fabric for the skirts. I was afraid 60" would be too skimpy but they turned out just fine. The material is a little heavier, anyway, so the stiffness makes the skirts stand out nicely. The scalloped band was incredibly fun to make.
First I made a template like this, by folding a piece of paper into eighths and then drawing half of the scallop on the fold. Cut out the scallop, and there you go! A template.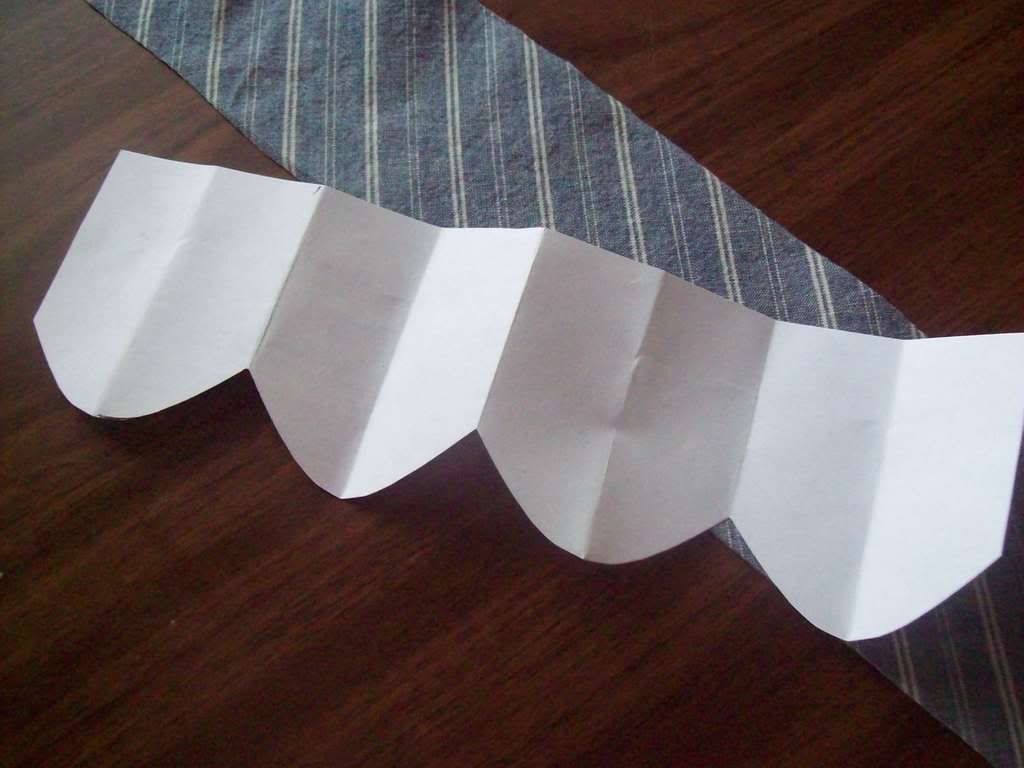 I then traced the template onto the strip of bias fabric (3 ½" wide)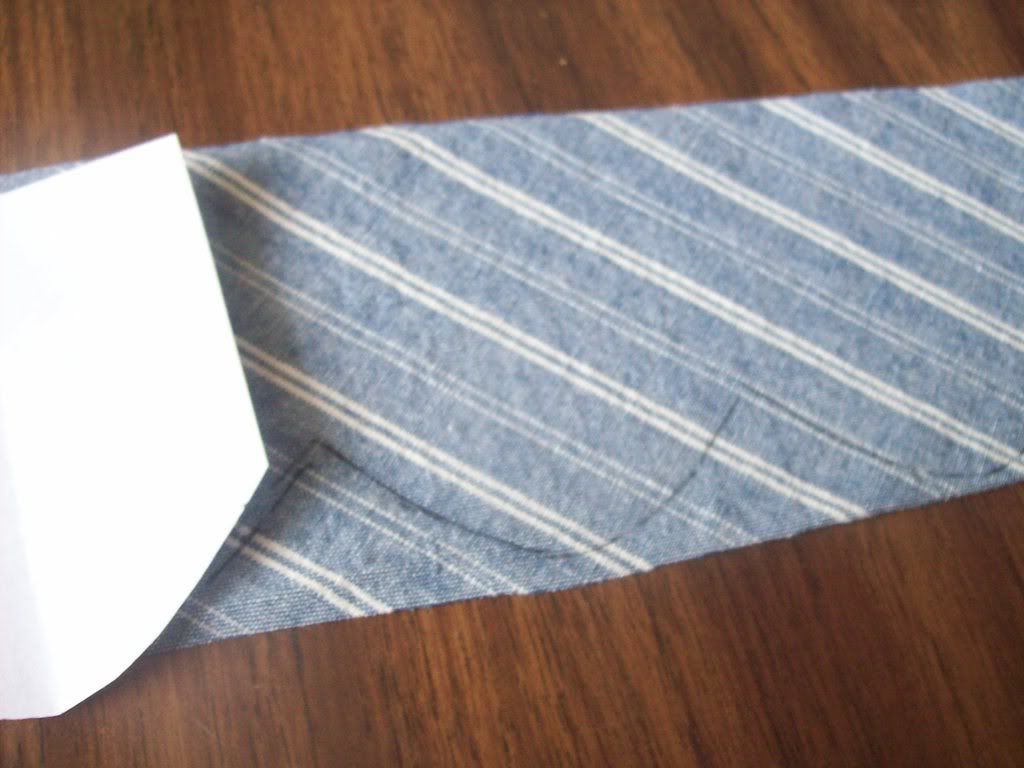 And then cut it out.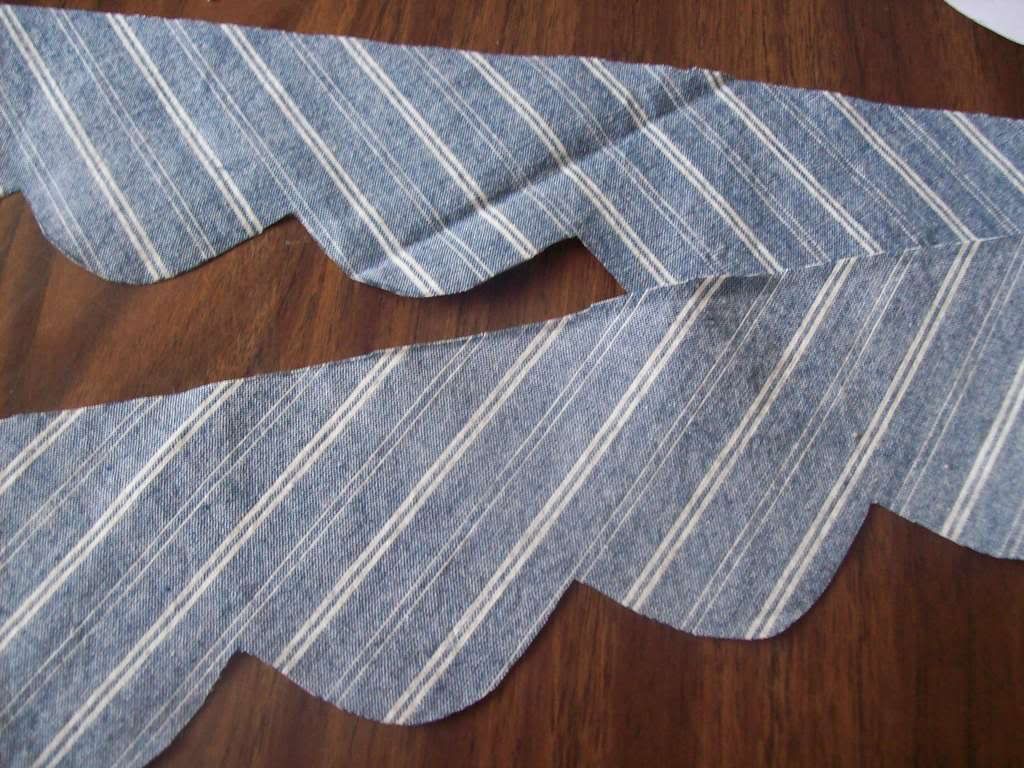 Then I folded over the top edge of the bias band and stitched it to the skirt.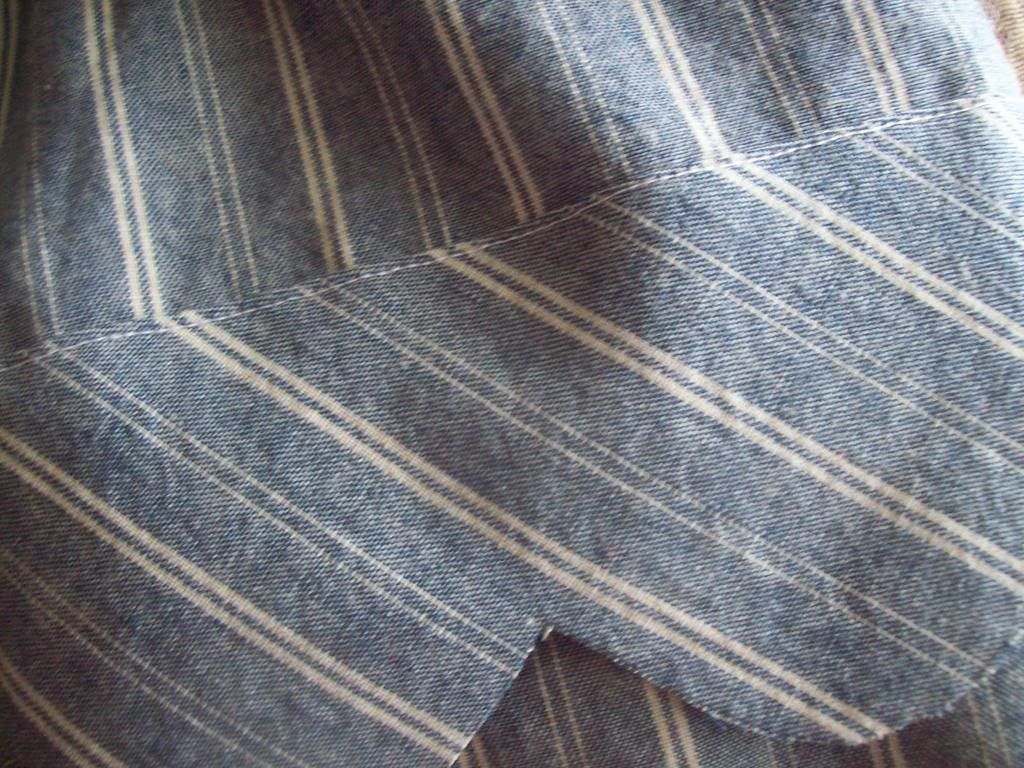 I still am not sure how to actually bind the scallops. I tried several different methods earlier but none of them worked out. I'm thinking the self fabric bias binding I made is just too heavy because of the weight of the fabric and I might need to make binding out of a lighter fabric, so in a nice trim color. White? Red? Black? I think perhaps black and red would look nice and boyish.
And here they are with the band attached. I think the band really makes the dresses have character and makes them different from just a plain old dress.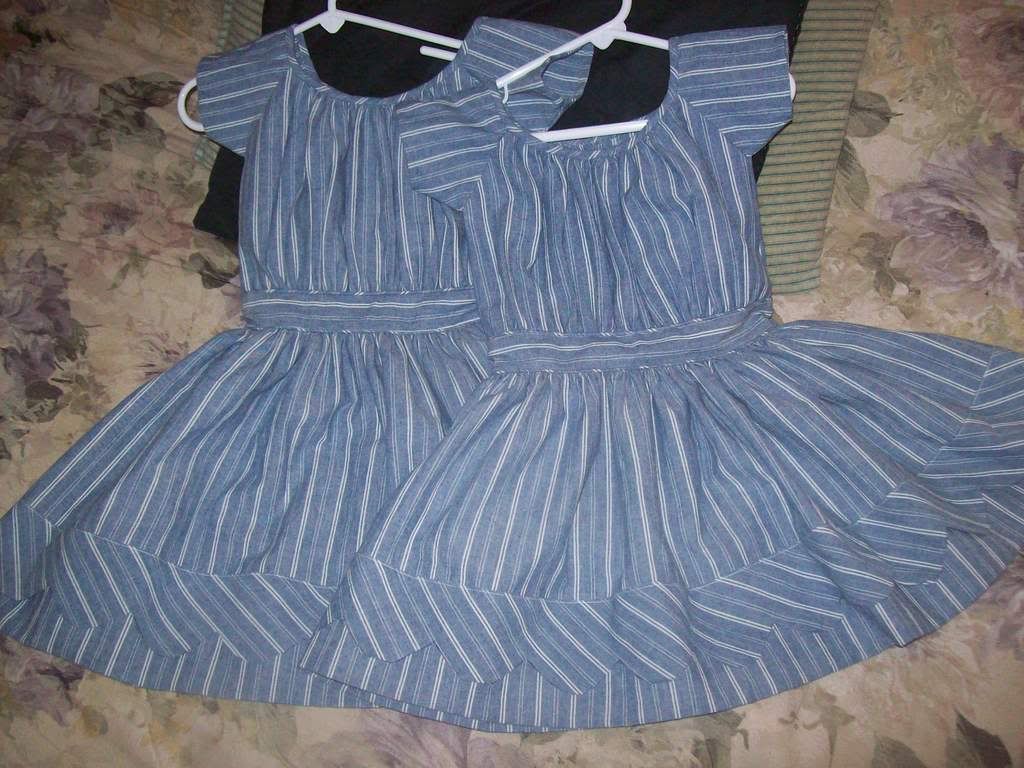 That's all I did for sewing today. I still need to add buttons or hooks to the backs of the dresses, but I don't have any appropriate buttons right now and I don't have any hooks either. Hmmm. I think a trip to the fabric store is in order tomorrow when we go into town!
Here is a picture of my finished drawers.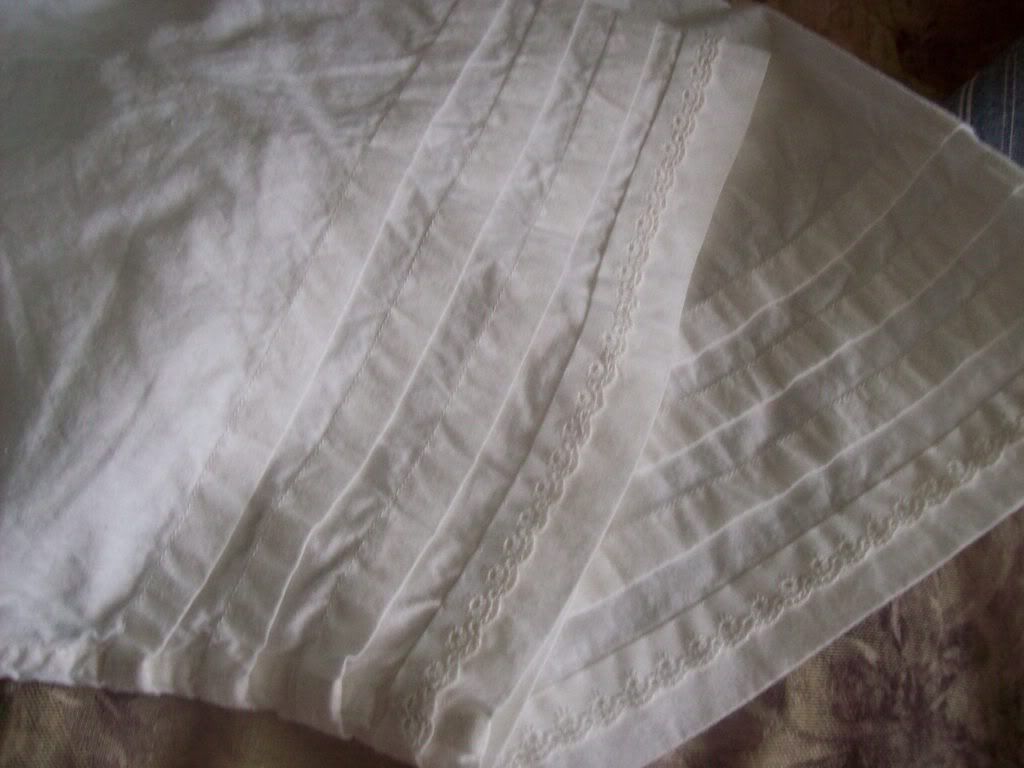 And some of new fabric I recently got.
Plaid silk, and some wool from eBay that was intended for baby coats.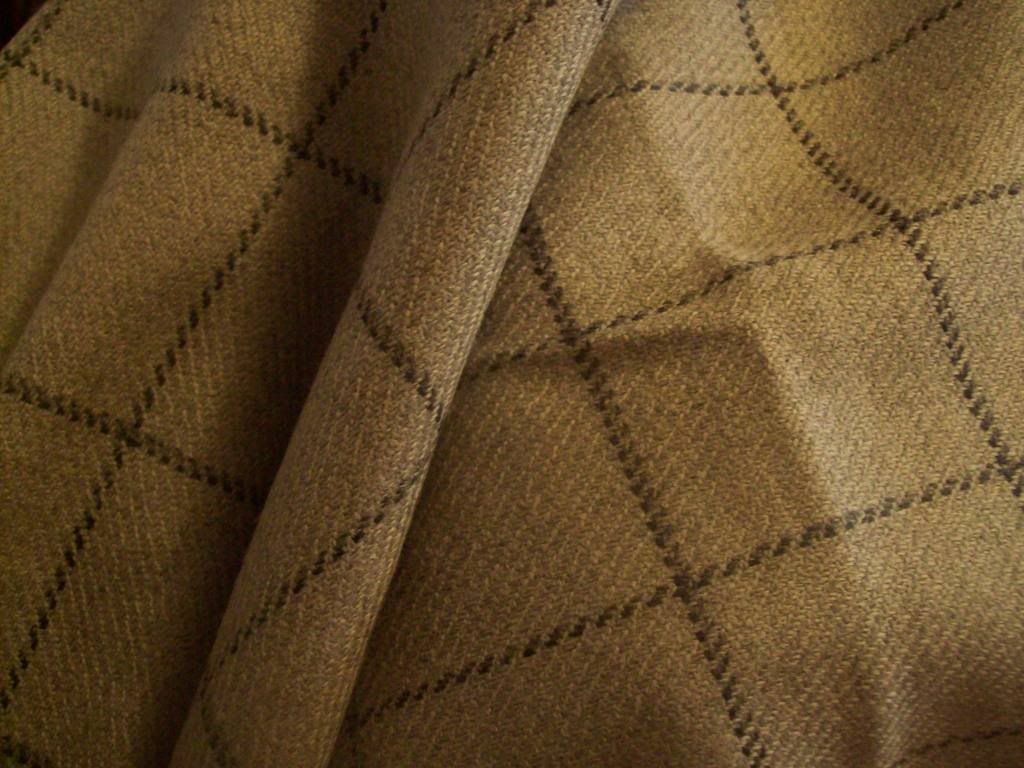 Alas, the wool is really too heavy for baby coats. I think I'll use this wool and the babies will have coats made of my green flannel cloak that I intended to take apart and remake into something more appropriate for the 1860's. I REALLY want to get the silk made up for my Sunday dress before our first event in a few weeks, but I don't know if I'll have time. Hope so! I'll try! I really don't have much left to do.