I look upon this as my Last Maternity Sewing Project - at least for a while. I've been pregnant the greater part of the last twenty months with two long pregnancies and one miscarriage and am so much anticipating returning to 'normal' sewing projects! This is sorta a versatile style that I can use now in my last weeks and also after the baby comes. Since the fit is obtained through the ties, it can easily be adjusted and since it opens down the front I can use it for nursing.
I started out with Simplicity 7167 for my base. I have had the pattern for a long time and not used it much so I thought it was time it saw the daylight. I had to take up the armscye a little so it would fit around my arm better and I left out the darts so I could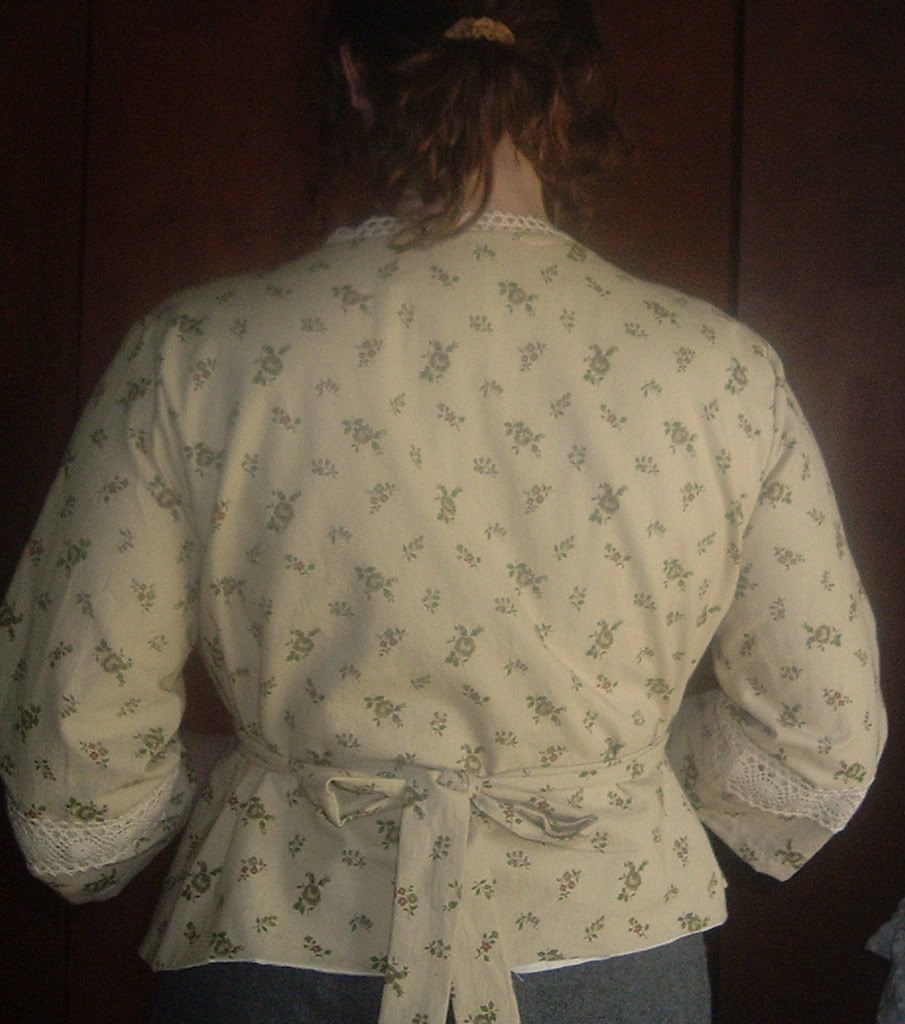 put the ties in. I also extended the front a little so it would fit me better. I am not totally happy with the fit of the finished garment because I am so used to fitting things over a corset that I'm not sure how to get a looser-fitting garment to fit! I end up wanting to dart everything to make it smooth and fitted! Lol Too many years of Civil-War-obsessed sewing! I do need to add more buttons to the front now that I see pictures.