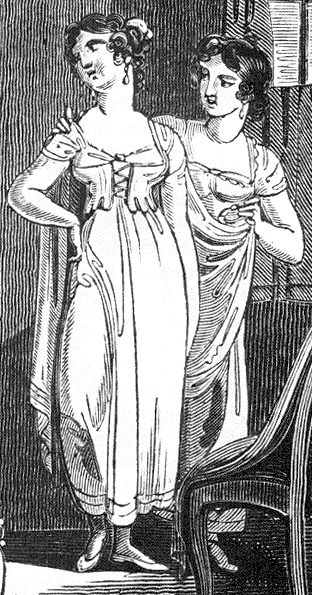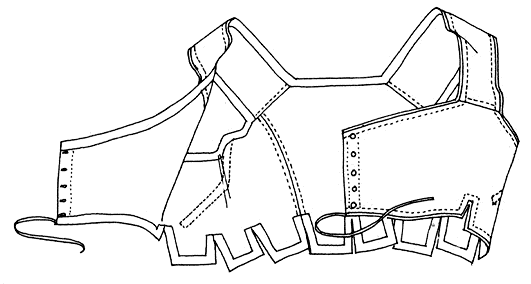 My latest sewing interest has been making regency-era short stays. I spent a while last week looking online at period images, pictures of originals, and reproductions that other people have made. I buckled down and drafted my pattern and now my stays are almost done. They are a combination of the two illustrations you see here, as well as some elements being taken from the inspirational work of the ladies from the Sense and Sensibility message board.
I made them more as a practice set of stays than anything super-
authentic. I machine sewed mine, and they are made of a layer of cotton twill and lined with plain white cotton. I used ¼" spring steel boning for the front bones and corded some parts with cotton cord (the kind you knit or crochet dishcloths of). The cotton twill actually came from a stiff pair of jeans someone gave me that do not fit, and of course I always have white cotton on hand! I just need to bind the edges later today and make eyelet holes for the straps / top of the front bodice and they are ready to go. If I really like these I will make a more authentic set with either white cotton twill or linen and hand sew everything. For now, these will work nicely.